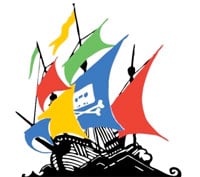 Every week copyright holders send millions of DMCA takedown notices to Google, hoping to make pirated movies and music harder to find.
The music industry groups RIAA and BPI are among the most active senders. Together they have targeted more than 170 million URLs in recent years.
The MPAA's statistics are more modest. Thus far the Hollywood group has asked Google to remove only 19,288 links from search results. The most recent request is one worth highlighting though, as it shows a clear difference of opinion between Hollywood and Google.
Last week the MPAA sent a DMCA request listing 81 allegedly infringing pages, mostly torrent and streaming sites.
Unlike most other copyright holders, the MPAA doesn't list the URLs where the pirated movies are linked from, but the site's homepages instead. This is a deliberate strategy, one that previously worked against KickassTorrents.
However, this time around Google was less receptive. As can be seen below most of the MPAA's takedown requests were denied. In total, Google took "no action" for 60 of the 81 submitted URLs, including casa-cinema.net, freemoviestorrents.com and solarmovie.is.
Part of MPAA's takedown request
It's unclear why Google refused to take action, but it seems likely that the company views the MPAA's request as too broad. While the sites' homepages may indirectly link to pirated movies, for most this required more than one click from the homepage.
We previously asked Google under what circumstances a homepage might be removed from search results. A spokesperson couldn't go into detail but noted that "it's more complex than simply counting how many clicks one page is from another."
"We've designed a variety of policies to comply with the requirements of the law, while weeding out false positives and material that's too remote from infringing activity," Google spokesperson told us.
In this case Google appears to see most reported homepages as not infringing, at least not for the works the MPAA specified.
The MPAA previously said that it would like to move towards blocking pirate sites from search engines entirely, however Google's recent actions suggest that the company doesn't want to go this far just yet.