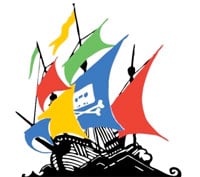 A major Internet anti-piracy strategy is to trawl the Internet for infringing content in order to send sites a DMCA-style notice. This, if all goes to plan, results in the content, or at the least a link to it, being removed from availability.
The world's largest recipient of these notices is Google and in the interests of transparency the company publishes a report detailing the requests it receives. But while the majority of the requests are processed without further issue, increasing numbers serve absolutely no purpose whatsoever.
Last year alone, Google discarded 21 million takedown requests, either because the claims were invalid or were duplicates of previously sent notices.
In 2014 the duplication problem appears to be getting worse, with even the BPI (who in all fairness are more accurate than most with their takedowns) sending large volumes of notices that contain high percentages of links that have already been taken down.
Across the Atlantic, Fox – which is the fifth all-time greatest sender of notices (28 million) – is also having difficulty remembering which URLs it has already asked to be erased. How Google can remember what takedowns Fox has already sent and why the studio cannot isn't clear, but the high percentages in the refusal column suggests the numbers are significant.
That being said, these numbers should be put into perspective. The BPI has asked Google to take down more than 86 million URLs and Fox 28 million, so even many tens of thousands of duplicates are a relatively low percentage of the total. However, there is a far more depressing trend that suggests that some anti-piracy companies don't check to see if the links they're complaining about are actually infringing copyright at all.
The image below shows a selection of notices sent to Google this month by NBC, with a percentage of each rejected by Google. The reason for that is that they're directed at isoHunt.com, a site that was shut down by NBC's Hollywood allies last year. The links and the site itself simply do not exist.
Another instance, shown below, lists several TV and movie companies plus software companies Adobe and Lynda looking to take down URLs from another allegedly infringing site. Except this one, Hotfile.com, is not only dead, but was actually taken down by the studios themselves. For reference, these notices were sent four days ago and Hotfile closed down last December.
To see how prevalent this problem is we dug through the TorrentFreak archives to find sites that have been closed by copyright holders or the police in the last couple of years, to see if anti-piracy companies have updated their records.
Despite huge publicity, even now plenty of companies are wasting Google's time with notices for content hosted on Megaupload, even though it has been closed for two and a half years. Just last month on the Usenet front, publisher Lynda targeted dead-since-last-year NZBsRus.
Also living in the past are the people at Viacom, who this month sent a flurry of notices asking for content to be removed from BTjunkie, a site that shut down 30 months ago in the wake of the Megaupload fiasco. Viacom are definitely not on their own though, as this link shows.
Finishing up, Warner Bros., whose UK-based anti-piracy group FACT shut down streaming site SurftheChannel in 2012 and helped to get its owner jailed, sent a notice to Google in March asking for it to remove links to The Big Bang Theory.
And Fox (shown earlier to be sending lots of duplicates), plus HBO, Evil Angel, NBC and Viacom are apparently still unaware that the UK Police Intellectual Property Crime Unit shut down Filecrop back in May.
Why this activity continues is anyone's guess, but these takedowns either aren't subjected to scrutiny or are deliberately passed with the knowledge that they're invalid. Both options are causing unnecessary workloads for those employed to process them and putting money in the pockets of anti-piracy companies in return for zero effectiveness.
Some might argue that's nothing new.