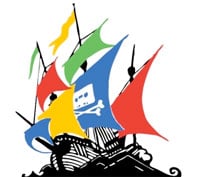 Day in and day out copyright holders are bombarding Google with DMCA takedown notices, pointing out links to pirated content.
The majority of these requests are sent by the music and film industries, targeting hundreds of thousands of different websites.
In recent years the volume of takedown notices has increased spectacularly and in 2016 new records were shattered again.
Over the past 12 months, rightsholders asked Google to remove more than a billion links to allegedly infringing content, nearly twice as much as the 558 million it received last year.
Thanks to a new update to Google's Transparency Report we now know for the first time how many of these were actually deleted. According to Google's records, 89.8 percent of the requests were, resulting in 914 million removals.
Looking at the number of sites that are highlighted we see that it's not just a few usual suspects that are causing problems. In total, rightsholders targeted content on 351,000 different websites.
Google takedown requests (past 12 months to December 29)
There is a great variety of copyright holders too. The UK music industry group BPI is at the forefront as usual, with more than 80 million requests, but Fox, NBC Universal, HBO and Microsoft are also among the top senders.
While the number of notices has steadily increased over the past several years, there are some early signs that they may level off in 2017. Over the past six months, the overall volume hasn't increased, with the number of weekly takedowns hovering around 20 million.
Still, it's clear that the major rightsholder groups and Google have different views on the DMCA takedown procedure and how to move forward.
The MPAA, RIAA, and other industry groups are calling for extensive revisions and don't want Google and others to "hide" behind their safe harbor protections. Among other things, they want a 'notice-and-stay-down' policy to ensure that, once deleted, content doesn't pop up elsewhere.
Google, however, sees this an unworkable solution and believes that the current system is capable of dealing with infringing content.