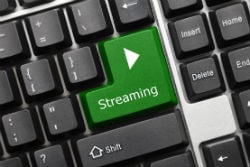 The Association Against Audiovisual Piracy (ALPA) has been active in France since 1985.
The group is predominantly focused on protecting the rights of companies in the audiovisual and movie sectors and over the years has targeted everything from file-sharing forums through to torrent and movie/TV show streaming platforms.
In more recent years, ALPA has worked with companies in the broadcasting sector, targeting individuals who run apps and sites dedicated to live TV programming. That work included an investigation into the administrators of beinsport-streaming.com and several other related sites.
Criminal Complaint Against 'Beinsport-Streaming' Sites
ALPA and rightsholders Canal+ Group, beIN Sports and RMC Sports subsequently filed a joint complaint with the authorities in France against the sites. Following an investigation carried out by the Cybercrime Group of the Research Section of the National Gendarmerie of Rennes, the alleged founders and administrators of the sites were arrested in June 2018 under suspicion of intellectual property crimes.
At the time, it was estimated that during the six months preceding their closure, the sites were visited by around 500,000 users every month. The sites were said to generate revenue mainly via advertising which supported the streaming of sports programming and live events.
The rightsholders involved suggested that the crimes were so serious that the suspects could be imprisoned for up to 10 years for offenses including organized counterfeiting and aggravated money laundering.
Court Finds Five Individuals Guilty
Now, more than two years later, the matter has come to a close. According to Canal+, a court in Renne has found five people guilty of reproducing, communicating and distributing copyrighted content via the 20-site 'beinsport-streaming' ring.
The currently unnamed leader of the group received a 12-month prison sentence, with six months suspended. The fate of his accomplices is yet to be publicly announced.
In a statement, Céline Boyer, Content Protection Director of the Canal + Group, welcomed the verdict, noting that between 2014 and 2017, just nine of the most popular sites operated by the defendants generated 7.5 million visits to illicitly-streamed content.
"The Rennes decision reinforces the position of the Canal + Group as a player committed to the fight against piracy, an expanding and multifaceted scourge which has a daily impact on the entire sports ecosystem, from professional sport to amateur sport, as well as the media and pay-TV industry," Boyer said.