With broadband connections becoming more prevalent, movie and TV streaming sites have become a growing problem for copyright holders.
These streaming sites come in all shapes and sizes, and there are scripts on the market that allow anyone to set up their own streaming index in just a few minutes.
TVstreamScript is one of these options and hundreds of sites, mostly smaller ones, run on this software. The script costs $99 for a basic one domain license and buyers can expand their sites with plugins or buy themes to make it more unique.
A TVstreamScript demo site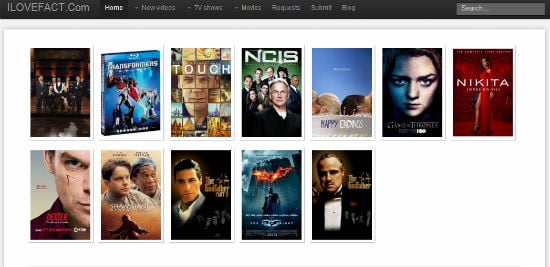 However, yesterday, TVstreamScript shut down following pressure from Hollywood-backed UK anti-piracy group FACT. The site owner voluntarily signed over the TVstreamScript.com domain to FACT and it's currently redirecting to a parked page.
As a result, hundreds of streaming sites that relied on the script have become unusable.
Tvsuperstream.com, Infinityshows.com, Cinesheet.com, Streamflix.org, Whatchon.me, Seriesvk.com, Yeahstream.com, Canaltv.ru, Tvshows2k.com, Watchtvstream.com, Online24tv.com, Movifan.net and Tvdrot.com/ are just a few examples of the sites that are affected, but there are many more.
Most streaming sites now display 404 errors, redirect elsewhere, or show the following license error. "License Error: Invalid license key. Please contact your software vendor for support."
Gone
Commenting to TorrentFreak, the movie industry anti-piracy group says that the current action is one of the many strategies the group employs to combat the "growing problem" of online piracy.
"When contacted, some site owners agree to sign over their domains to FACT and we then use that domain to help direct visitors to legitimate ways of watching movies, TV programmes or sporting events," FACT explained.
Previously the group told TorrentFreak that they've seen a change in attitudes since the owner of TV streaming links site SurfTheChannel was sentenced to four years jail-time last year.
FACT is using the Vickerman verdict to convince operators of other streaming related sites to "voluntarily" hand over their domains to escape prosecution, which many have done since.
However, not all streaming sites that were hit by the domain takeover are willing to throw in the towel. Several site owners are trying to recover and come back online and some have done so successfully.
And so it continues….