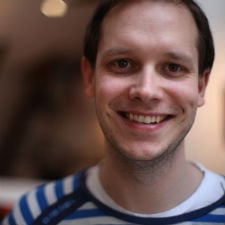 With Peter Sunde being held in a Swedish prison for copyright offenses, outside attention has periodically turned to the conditions of his imprisonment.
While most people might presume that seclusion, boredom and a bland diet are an inevitable outcome of incarceration, other unexpected events are perhaps the ones that carry the most impact with the public. This week presented one such occasion.
After being seriously ill for some time, Peter's father sadly passed away but due to decisions at his high-security prison, Peter was warned he would be attending the funeral in handcuffs. The sad news, reported by Peter's brother Mats Kolmisoppi, struck a chord with thousands of supporters this week, even a group of Hollywood workers.
With the funeral now having taken place, Mats has taken time out to update Peter's supporters on how things went. For once, the news is good.
"Many thanks for all the support and attention for my brother and my family's situation," he wrote on Facebook.
"Yesterday we buried our father. A nice and quiet affair. Peter was eligible to carry the coffin and attend the memorial service. The guards were respectful and kept in the background," Mats reports.
"That does not change the fact that he spent the last week living with the threat that handcuffs could be put to use. But we are thankful that he did not have to endure such humiliation."
Why the prison system chose to treat Peter and his family with compassion isn't clear – thus far all comment on his case has been declined. But Mats is thankful for those who offered public support and any effect that had on the decision.
"Maybe Peter did not have to [appear handcuffed] because of all the attention surrounding the case that you helped to create. Me, my brother and my family are deeply grateful. All credit to you," he wrote.
But while Peter's week has turned out better than expected, Mats says he hopes the spotlight will remain focused on a flawed system.
"I hope for change, that institutions should be required to answer, that a regulator with real powers to change the system is set up. And that transparency will continue to increase," he concludes.
Peter Sunde has less than 50 days left of his sentence for Pirate Bay-related copyright infringement offenses.