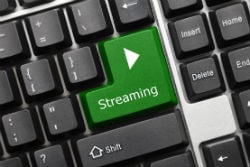 Founded way back in 1831, the Royal United Services Institute for Defence and Security Studies (RUSI) is a British defence and security think tank.
With an original mission to study military science, RUSI's current president is the Duke of Kent and today focuses on defense and security matters. More recently it has expanded into the realms of terrorism and organized crime, illustrated in its report on the links between illicit tobacco and the funding of terror attacks.
This week RUSI announced a new project that will examine the criminal activity linked to intellectual property infringement, with a focus on "financial business models of organized crime groups involved in illicit streaming, piracy and the counterfeiting of related merchandise."
RUSI states that intellectual property offenses have often been viewed as victimless crimes, despite connections with fraud and similar activity. RUSI says that this had led law enforcement to classify it as low priority offending.
"Despite intellectual property crime representing a growing national security threat to the UK, it does not, in my view get the attention it deserves," says Keith Ditcham, Director, Organised Crime and Policing at RUSI.
"Through increasing our understanding of intellectual property crime we could not only make a positive impact on this crime but also help disrupt the criminal activities of those organized crime groups engaged in wider criminality that affects the national security of the UK."
With funding being provided by the Intellectual Property Office (IPO), Alliance for Intellectual Property, the Premier League, Motion Picture Association (MPA EMEA), and the British Association for Screen Entertainment (BASE), RUSI appears set to reframe perceptions among policymakers with its upcoming report. The key questions set by the project are as follows:
What types of criminal structures are involved in illicit streaming, piracy and related counterfeiting in the audio-visual sector and what business models do they exploit?
What volume of criminal proceeds is derived from illicit streaming, piracy and related counterfeiting in the audio-visual sector and how are these proceeds moved?
What is currently being done to track and disrupt the illicit financial flows derived from IP crime?
How can intermediaries, such as financial institutions, play a role in the disruption of illicit streaming and piracy?
How can the UK improve its response to IP crime from a follow-the-money perspective?
While the project's findings will no doubt prove interesting, the fairly obvious aim is to elevate the status of intellectual property offenses by framing them as potential fuel for organized crime groups that have a tendency to commit what are currently perceived as more serious crimes.
The Alliance for Intellectual Property, which counts entities such as the BPI, the Publishers Association, and many other groups as members, says the project will not only be a learning exercise but will also provide an opportunity to nudge law enforcement and policymakers in the right direction.
"We know there is serious criminality involved in counterfeiting and piracy but we don't have a deep understanding of how these criminals operate and how it links to other forms of crime," says Director General Dan Guthrie.
"The in-depth study by RUSI will provide an opportunity to shine a light on a form of criminality that brings cultural, economic and social damage across our communities. We will then look forward to sharing the research with law enforcement bodies and policymakers to find ways to reduce this harmful crime."