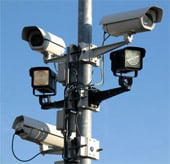 While the majority of visitors to torrent and streaming platforms will be searching for the latest Hollywood blockbusters, millions of people are seeking out the marvels of Bollywood instead.
India's famous film industry turns out a staggering number of movies each year and many thousands can be found on local and international pirate sites. These often come in the form of so-called 'cams', copies of movies recorded in cinemas using anything from camera-enabled smartphones to high-end video cameras.
With leaking of content escalating to crisis levels, theater operators have found themselves under pressure, with some accused of assisting or enabling pirates to make their copies. According to local reports, the Tamil and Telugu film industries – which contribute more than a third of all film revenues in India – are particularly affected.
In order to stem the tide, the Tamil Film Producers Council (TFPC) has been placing cinema operators under pressure, recently urging digital distribution company Qube Cinema Technologies not to supply equipment to nine suspected of being involved in piracy.
"The theatres that are found to be enabling piracy should not be able to play movies anymore. We are meeting the theater owners association on Tuesday to demand some concrete steps," a TFPC spokesperson reported Monday.
That meeting with the Tamil Nadu Theatre Owners Association took place yesterday as planned and the result was an agreement on a strict set of rules designed to prevent pirates from recording the latest movies and uploading them to the Internet.
First up, all cinemas in the southern state of Tamil Nadu must saturate their entire sites with CCTV cameras. That means all inside locations (including projection rooms and customer seating areas) plus outside to cover all parking and entrance areas. These cameras must be installed by November 6, 2018.
Having CCTV cameras is mandatory but it's no good if they're not in working order. This means that all cameras must be recording 24 hours a day, seven days a week to "record every single second's happening."
Cinemas that don't take these CCTV warnings seriously will have to face the consequences. There's a second installation deadline of November 15, after which sites that are not blanket covered by CCTV will be banned from screening any new films.
Those that meet the criteria will get to screen the latest releases but will still have to comply in other areas.
Local reports say that security guards will be put in place to search customers for recording devices on the way in. Those who get through will then have to sit through "an awareness documentary" about piracy, which will highlight the consequences of getting caught 'camming'.
Meanwhile, two members of cinema staff will be tasked with monitoring audiences, to ensure that no one is able to record any part of a movie, if they somehow manage to get a camera past security.
In parallel, additional measures face those who somehow manage to capture their own copies of the latest movies and upload them to the Internet. A report in The Hindu cites the founder and CEO of anti-piracy outfit Copyright Media on their efforts to disrupt illicit copies.
"As soon as the pirated torrents make their way to the internet search engines, we bump up fake torrents and keep removing actual, good quality torrents using a software to parse through the Google search — and remove the links one by one by flagging Google. Such links are taken down immediately and only the fake torrents remain," he said.
While fake 'anti-piracy' torrents are a tactic with roots deep in the last decade, India's film producers are also embracing site-blocking and domain suspensions. According to the official Twitter account of the Tamil Film Producers Council, several domains have recently been suspended for piracy.
Those breaching India's Copyright Act 1957 can be jailed for up to three years with fines of US$2,700 but convictions for cam-related movie piracy are rare, despite thousands of copies being available online.