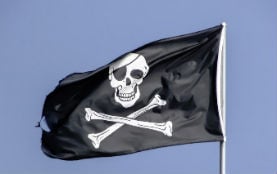 Earlier this month, the US Department of Commerce requested input from the public on several piracy-related matters.
Specifically, it wanted to know more about counterfeit and pirated goods that pass through online third-party marketplaces, and how this can be curbed.
Responding to this request, industry groups MPAA, IFTA, CreativeFuture, and SAG-AFTRA bundled their views on the matter in a joint submission. The groups, which represent various parts of the movie industry, make it clear that piracy remains a major issue.
The groups explain that piracy is complex and multi-faceted. One trend they have signaled over the years is that, similar to the legal offering, piracy is more often streaming related nowadays. In some cases, users don't even know that they are using pirate services.
"The piracy services often have the look and feel of legitimacy, sometimes luring viewers who have no intent to patronize pirate operations and may not even realize they are doing so. And just as legitimate online dissemination of movie and television programming is moving toward streaming, so, too, is piracy," the groups write.
Pirate streaming services exist in different shapes, ranging from free pirate sites to paid IPTV subscriptions. The latter is seen as an emerging threat. The groups note that it's often easier to use than other forms of piracy. As such, there has been an increase in demand for pirate IPTV services recently.

"The MPAA has identified more than 1,000 illegal IPTV services operating around the world. They are accessible via dedicated web portals; third-party applications; and piracy devices configured to access the services as well as individual pieces of pirated content on demand. Such devices recently experienced a surge in consumer adoption," the submission reads.
In addition to IPTV streaming, other forms of copyright infringement remain a problem as well. This includes torrent sites, cyberlockers, linking sites, as well as streaming devices and applications.
The groups hope that with proper support from the Government, it will be easier to counter these threats. In terms of concrete suggestions, they state that the US Department of Commerce can provide assistance on four fronts, starting with the encouragement of voluntary initiatives.
Encourage Best Practices
For several years industry groups have been pushing for voluntary anti-piracy agreements with the third-party intermediaries. Some success has been booked on this front already.
For example, many advertising networks are now banning pirate sites. Similarly, marketplaces such as Alibaba, eBay, and Amazon, are actively working with rightsholders to stop copyright infringements, and payment processors such as PayPal, Visa, and Mastercard are more vigilant as well.
However, not all companies are as cooperative. That's where the Department of Commerce could lend a hand, by actively encouraging anti-piracy best practices and other forms of cooperation.
Examples of areas where improvement can be made are domain name registrars and reverse proxies, such as Cloudflare. These companies could implement "repeat infringer" policies, the groups state. In addition, some hosting companies could also do more to ban pirate sites and services.
"Given the central role of hosting providers in the online ecosystem, it is disconcerting that many refuse to take action when notified that their hosting services are being used in clear violation of their own terms of service prohibiting intellectual property infringement, and in blatant violation of the law," the groups write.

Criminal Enforcement
The second area where the US Government could help is more direct. As highlighted a few weeks ago, the MPAA has made several referrals to the Department of Justice (DoJ), calling out pirate streaming operations that could be criminally prosecuted.
The Department of Commerce could spur on law enforcement to take up these cases.
"The creative community has pending a number of criminal referrals to DOJ regarding streaming piracy operations, with the goal of replicating the deterrent effect and protection of legitimate consumption that happened after the Megaupload action," the groups write.
"Our hope is that the Commerce Department and others in the Administration will encourage the DOJ to take such action," they add.

Help to Restore WHOIS data
The third area where the copyright industry groups request help is also familiar. It relates to the European privacy regulation GDPR, which requires many online services and tools to tighten their privacy policies. This also affects domain registrars.
Ever since this was implemented, domain registrar oversight body ICANN decided to shield names and other personal information of domain name owners from public view. The MPAA and other outfits don't like this, as it makes it harder for them to track down site owners.
They, therefore, want to restore access to the full WHOIS details again. While ICANN promised progress on this front, the issue still hasn't been resolved. To counter this, US Congress may have to step up and pass legislation to reach the desired effect, and the Commerce Department could back this.
"Should ICANN's efforts drag on without resolution in sight, we ask that the Department of Commerce support such legislation," the groups write.
In addition, broad WHOIS access requirements could also be made a requirement in trade agreements, the groups add.
"The Administration should also seek robust WHOIS access requirements in future trade agreements, perhaps expanding on language included in the U.S.-Mexico-Canada Agreement to apply to more than just a nation's country-code top-level domain."

Trade Agreements
Trade agreements are also a separate area of interest. The copyright industry groups point out that the piracy ecosystem is complex. It involves a wide range of players and intermediaries, many of which are located outside the United States.

The groups would like the US government to promote international cooperation in the fight against piracy. In addition, it should update its enforcement model to focus more on the potential liability of third-party intermediaries.
"While much of the model is sound—focusing on core aspects of copyright law and enforcement—the Administration should redouble its efforts around internet enforcement tools, including the critical concept of secondary liability, which creates a threat of liability for internet intermediaries that facilitate or profit from piracy," the groups note.
In other words, the groups would like to see more trade agreements where companies such as domain registrars, search engines, ISPs, hosting outfits, and other players in the piracy ecosystem, can be held liable under certain circumstances.
—–
All in all, its a pretty elaborate wishlist the MPAA, IFTA, CreativeFuture, and SAG-AFTRA have submitted to the Department of Commerce. The department will take this, as well as the recommendations from other stakeholders, under review.
These submissions will form the basis for a Presidential memorandum on counterfeit and pirated goods trafficking through online marketplaces and internet intermediaries, which will be released in due course.
—
A copy of the full submission from the MPAA, IFTA, CreativeFuture, and SAG-AFTRA is available here (pdf).