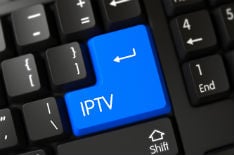 In the UK, top tier football is handled by The Premier League and its broadcasting partners Sky and BT Sport. All are facing problems with Internet piracy.
In a nutshell, official subscriptions are far from cheap, so people are always on the lookout for more affordable alternatives. As a result, large numbers of fans are turning to piracy-enabled set-top boxes for their fix.
These devices, often running Kodi with third-party addons, not only provide free or cheap football streams but also enable fans to watch matches at 3pm on Saturdays, a time traditionally covered by the blackout.
To mitigate this threat, earlier this year the Premier League obtained a rather special High Court injunction.
While similar in its aims to earlier orders targeting torrent sites including The Pirate Bay, this injunction enables the Premier League to act quickly, forcing local ISPs such as Sky, BT, and Virgin to block football streams in real-time.
"This will enable us to target the suppliers of illegal streams to IPTV boxes, and the internet, in a proportionate and precise manner," the Premier League said at the time.
Ever since the injunction was issued, TF has monitored for signs that it has been achieving its stated aim of stopping or at least reducing stream availability. Based on information obtained from several popular IPTV suppliers, after several weeks we have concluded that Premier League streams are still easy to find, with some conditions.
HD sources for games across all Sky channels are commonplace on paid services, with SD sources available for free. High-quality streams have been consistently available on Saturday afternoons for the sensitive 3pm kick-off, with little to no interference or signs of disruption.
Of course, the Internet is a very big place, so it is certainly possible that disruption has been experienced by users elsewhere. However, what we do know is that some IPTV providers have been working behind the scenes to keep their services going.
According to a low-level contact at one IPTV provider who demanded total anonymity, servers used by his 'company' (he uses the term loosely) have seen their loads drop unexpectedly during match times, an indication that ISPs might be targeting their customers with blocks.
A re-seller for another well-known provider told TF that some intermittent disruption had been felt but that it was "being handled" as and when it "becomes a problem." Complaint levels from customers are not yet considered a concern, he added.
That the Premier League's efforts are having at least some effect doesn't appear to be in doubt, but it's pretty difficult to find evidence in public. That being said, an IPTV provider whose identity we were asked to conceal has taken more easily spotted measures.
After Premier League matches got underway this past Tuesday night, the provider in question launched a new beta service in its Kodi addon. Perhaps unsurprisingly, it allows users to cycle through proxy servers in order to bypass blocks put in place by ISPs on behalf of the Premier League.
Embedded proxy service in Kodi
As seen from the image above, the beta unblocking service is accessible via the service's Kodi addon and requires no special skills to operate. Simply clicking on the "Find a Proxy to Use" menu item opens up the page below.
The servers used to bypass the blocks
Once a working proxy is found, access to the streams is facilitated indirectly, thereby evading the Premier League's attempts at blocking IP addresses at the UK's ISPs. Once that's achieved, the list of streams is accessible again.
Sky Sports streams ready, in HD
The use of proxies for this kind of traffic is of interest, at least as far as the injunction goes.
What we know already is that the Premier League only has permission to block servers if it "reasonably believes" they have the "sole or predominant purpose of enabling or facilitating access to infringing streams of Premier League match footage."
If any server "is being used for any other substantial purpose", the football organization cannot block it, meaning that non-dedicated or multi-function proxies cannot be blocked by ISPs, legally at least.
On Thursday evening, however, a TF source monitoring a popular IPTV provider using proxies reported that the match between Southampton and Manchester United suddenly became blocked. Whether that was due to Premier League action is unclear but by using a VPN, usual service was restored.
The use of VPNs with IPTV services raises other issues, however. All Premier League blockades can be circumvented with the use of a VPN but many IPTV providers are known for being intolerant of them, since they can also be used by restreamers to 'pirate' their service.
The Premier League injunction came into force on March 18, 2017, and will run out this weekend when the football season ends.
It's reasonable to presume that the period will have been used for testing and that the Premier League will be back in court again this year seeking a further injunction for the new season starting in August. Expect it to be more effective than it has been thus far.