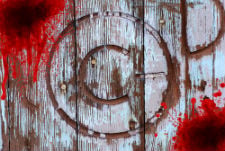 After being spoken of in unfavorable terms by the United States Trade Representative in its Special 301 Reports, Italy achieved a sudden breakthrough in 2014.
"Italy's removal from the Special 301 List reflects the significant steps the Government of Italy has taken to address the problem of online piracy, and the continued U.S. commitment to meaningful and sustained engagement with our critical partner Italy," the USTR said in a special announcement.
This praise was in part due to the way Italy promised to deal with online piracy. Instead of legislating to make a piracy crackdown easier, the government handed AGCOM, the Italian Communications Regulatory Authority, the power to deal with infringement based on complaints filed by rightsholders.
Without any need for legal cases or court injunctions, at the end of March 2014, AGCOM was granted the power to have allegedly infringing content removed from sites and to have domains blocked at the ISP level.
Now, just over three years later, AGCOM has been granted even more power. Passed last week, Amendment 1.022 effectively gives AGCOM the power to order sites to not only take allegedly infringing content down but to keep it down permanently, all without intervention from the judiciary.
The decision has provoked a furious response from a body representing the country's ISPs, which describes the "unconstitutional rules" as a way to protect the economic interests of right holders behind various creative works and live sporting events.
"This measure abolishes procedural safeguards for citizens, imposes interception obligations to Internet providers, and damages consumers by imposing technical measures that will result in increased costs," the Italian Association of Internet Providers (AIIP) said in a statement.
According to AIIP, it is the judiciary that should have sole power over copyright infringement disputes in Italy. When other bodies such as AGCOM are given control over criminal issues, it represents a violation of both constitutional principles and EU law.
"Any rule that would require Internet Providers to filter and carry out preventive checks – as well as to remove content generated by users without a court order – is in violation of the European Convention on Human Rights, Community legislation on electronic communications services, and case law of the European Court of Justice," AIIP says.
The ISP body says that AGCOM now possesses discretionary powers that even magistrates do not have, which from a technical perspective includes monitoring, interception, and blocking of user activity, a position that amounts to "gigantic state censorship."
Only time will tell how the situation pans out but it's crystal clear that ISPs feel that unlike the views of the copyright industry, their concerns have not been taken into consideration.