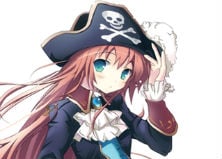 For the past several months, authorities in Japan have been grappling with the thorny issue of online piracy. The country has attempted to deal with the issue previously but there now appears to be greater momentum.
Back in September an advisory panel for the Agency for Cultural Affairs recommended that 'pirate' indexing sites (known locally as 'leech' sites) should be outlawed. These platforms host no infringing content themselves but provide hyperlinks to content hosted elsewhere.
Unlike in Europe where such sites are illegal when they deliberately provide access to content on a for-profit basis, in Japan there is no law that specifically renders them illegal. An estimated 200 'leech' sites exist locally and plugging the legal loopholes could make a significant impact on piracy rates, the government believes.
The aim will be to criminalize the act of knowingly linking to copyrighted content, or linking to the same when site operators should "reasonably be expected" to know that the content is infringing. Copyright holders will be able to have such links taken down and when site operators fail to respond, hefty sentences will apply.
According to Mainichi, the proposals currently contain a recommendation for prison sentences of up to five years for the worst offenders. The publication notes that in October last year, the people behind Japan's largest 'leech' site were arrested on suspicion of copyright infringement but authorities were only able to take action due to parallel bootlegging offenses.
The agency will submit proposals for amendments to the Copyright Act to lawmakers in 2019. Meanwhile, efforts are underway to introduce a site-blocking regime in Japan to deal with overseas sites that infringe copyright.
Earlier this year, ISPs NTT Communications Corp., NTT Docomo Inc. and NTT Plala Inc. voluntarily blocked access three sites identified by the government – Mangamura, AniTube! and MioMio – adding that more sites could be blocked upon request.
The government, however, is keen to have blocking measures enshrined in law, along with pirate sites being removed from search results and site operators prevented from generating revenue from advertising.