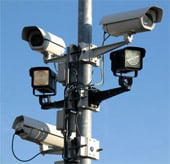 The uproar kick-started by the revelations of Edward Snowden don't appear to be going away any time soon, as citizens increasingly become aware that their online privacy rights can be disappeared at the touch of a button.
Just yesterday the NSA spying controversy claimed another victim, with email service Lavabit announcing that it will shut down rather than "become complicit in crimes against the American people." The email service would not provide additional details but their silence is being interpreted as a symptom of US Government pressure.
With Snowden now living in Russia, the rest of the world is trying to cope with its apparent privacy-free status. One of people's first reactions to eavesdroppers in the real world is to lower their voices, and in the digital domain the reaction has been much the same.
The recent announcement from Pirate Bay founder Peter Sunde, that he is now part of a team bringing an NSA-proof messaging app to the market, was greeted by an enthusiastic audience putting their cash on the line. Privacy clearly matters to people.
This hasn't gone unnoticed by Kim Dotcom either, who is already heading up Mega.co.nz, aka 'The Privacy Company'. Mega's moves towards encryption preceded Snowden's revelations, but Dotcom is well aware that the market is now ripe for spy-proof services.
The German-born entrepreneur is already prepping two new products – an encrypted messaging app and an encrypted email service – both due to market within the next few months. While previously set to launch from Mega's New Zealand base, Dotcom has now cast doubt on that assumption.
This morning, Dotcom told his 313K Twitter followers that if new local spying laws become reality, Mega will move its privacy services overseas to Iceland.
"Mega plans to move privacy operations away from New Zealand to Iceland if the new #GCSB & #TICS spy laws are becoming reality," he said.
The GCSB and Related Legislation Amendment Bill and Telecommunications (Interception Capability and Security) Bill are a concern to Dotcom and other New Zealand citizens as they will force telco providers to provide intercept capabilities so that police, security and spying services can access citizens' communications online. The bills give GCSB, New Zealand's spy agency, sweeping powers of oversight into the design and operations of all local network providers.
And Dotcom isn't on his own with his concerns. Last week Microsoft suggested it may withdraw from New Zealand if the surveillance laws are introduced, warning that they represent a threat to its industry.
But of course other countries are also engaged in widespread spying, and Dotcom has issued a warning to new companies preparing to invest.
"Privacy startups & encryption services should move to Iceland or other privacy friendly jurisdictions," he said, specifically warning against setting up in the United States, United Kingdom, Canada, Australia and New Zealand.
Hitting governments in their pockets might be the only way to get them to sit up and listen but we'll have to wait to find out whether citizens care enough to vote with their wallets too.