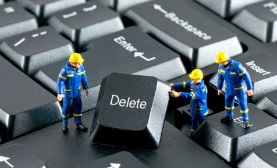 Last year, leading Russia-based content companies and distributors plus Yandex, Rambler Group, Mail.Ru Group, vKontakte, and RuTube signed up to a landmark anti-piracy memorandum.
It would see search engines voluntarily query a centralized database of allegedly-infringing content before deleting links to the same from their search results. However, while waiting for the terms of that agreement to be written into law, last Monday the time-limited memorandum expired.
As reported last week, content companies hoped that search engines would continue the deletions, despite the agreement expiring. It now transpires that following further negotiations, the parties have agreed to an official extension of the memorandum.
According to sources cited by Vedomosti, leading search engine Yandex didn't disappoint rightsholders since it continued to delete 'pirate' links even after the expiry date. One of the signatories to the agreement added that the parties now intend to carry on with the terms of the memorandum until the end of October 2019.
The official four-week extension has been put in place so that the draft law can be finalized and introduced to the State Duma before the end of the month.
If this happens as planned, the anti-piracy memorandum will receive an automatic secondary extension until the end of the year, telecoms watchdog Roscomnadzor reports.
"The memorandum has been extended until October 31, 2019. If the bill is submitted to the State Duma no later than October 31, 2019, the memorandum will be automatically extended until December 31, 2019," a spokesperson told TASS.
While the extra month's worth of breathing space will be useful, there is still no news of agreement on the issue said to have played a key role in the delay.
Rightsholders and content companies have demanded the introduction of a so-called 'repeat infringer' clause, which would see sites permanently removed from search results if they are continually flagged as hosting or linking to 'pirate' content.
Internet companies are strongly in opposition so a compromise may be needed, especially if the end-of-the-month deadline is to be met.