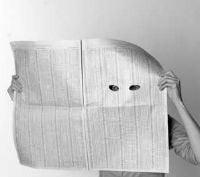 In common with similar groups and their rightsholder partners in other sectors, the Entertainment Software Association (ESA) plays a key role in the video game industry.
Counting gaming giants Nintendo, EA, Activision, Epic, and Ubisoft among its members, the ESA is an advocate for strong intellectual property protection and enforcement measures against piracy. This work includes submitting an annual report to the United States Trade Representative (USTR) where major 'pirate' platforms are nominated for 'notorious market' status.
Not all ESA nominations made the subsequent USTR report but that doesn't mean the ESA has forgotten about these adversaries.
Indeed, court documents filed in the United States this month show that several pirate sites are still on the radar.
Nsw2u.xyz – A Thorn in the Side of Nintendo
Nsw2u.xyz (previously branded Switch-xci) offers links to pirated games for most platforms, including PC. In particular, the ESA has previously highlighted the importance of the site to the Nintendo Switch piracy market. In September 2021, the site carried 5,500 posts linking to game downloads for the popular console, including its most recently launched titles.
ESA recently reported that takedown notices sent to Nsw2u.xyz are routinely ignored, and because the site uses Cloudflare, its operators are harder to identify.
In an attempt to remedy the latter, this month ESA obtained a DMCA subpoena against Cloudflare ordering the disclosure of names, physical addresses, IP addresses, telephone numbers, email addresses, payment information, and account updates/histories of the Nsw2u.xyz operators.
Darkw.pl and Rapidu.net
When being nominated for 'notorious market' status last year, the ESA called out Darkw.pl for indexing more than 65,000 links to pirated copies of its members' video game titles and making them available to 187,000 registered users.
File-hosting platform Rapidu.net was criticized for hosting 10,600 ESA members' games. Both sites have used Cloudflare so in an effort to identify their operators, the ESA's subpoena requires the CDN company to hand over their details too.
Darkw.pl currently returns a Cloudflare error, but it may still be functional since the site is known to block IP addresses from some regions. Rapidu.net, on the other hand, appears to be down and out. The domain hasn't been functional for weeks and there are reports that some uploaders may not have been paid as promised.
Torrent Sites
Torrent sites TorrentFunk.com and TorrentDownloads.pro are no strangers to ESA criticism. Last year, each stood accused of hosting more than 3,300 .torrent files linking to ESA member game titles and then failing to respond to DMCA takedown notices requiring their deletion.
In common with the rest of the domains listed in this article, TorrentFunk and TorrentDownloads also utilize the services of Cloudflare so after being listed in the ESA's subpoena, the site's operators now face their identities being handed over for enforcement action – if they registered their correct details, of course.
While the court clerk didn't appear to have any problems issuing a DMCA subpoena against Cloudflare, a review of the documents in the docket suggests that the ESA's formal application failed to provide all of the information required by law. That raises the question of whether Cloudflare will comply with the subpoena as it stands.
Why the Application Appears Deficient
Section 512(h) of the DMCA grants copyright owners the power to subpoena companies such as Cloudflare to obtain "information sufficient to identify" an otherwise anonymous infringer. In simple terms, the copyright holder files a request with the court that includes a proposed subpoena and a copy of the DMCA takedown notice targeting the allegedly-infringing content.
The takedown notice must meet the criteria laid out in subsection (c)(3)(A) and should identify the copyrighted work claimed to have been infringed or, in the case of multiple works on a single site covered by a single notice, a representative list of such works.
The material claimed to be infringing (and therefore should be taken down) must also be identified in the notice, along with "information reasonably sufficient" (such as URLs) to permit the service provider to locate the material.
The DMCA notice filed by the ESA in support of its DMCA subpoena application fails to identify any original copyrighted works and omits any information that might enable infringing copies of these mystery works to be located.
This legally required (yet missing) information may exist somewhere, but there is nothing in the docket to say that it does. There might be something else going on here but at least on the surface, it appears that a DMCA notice that mentions no copyrighted content whatsoever can be used to gain access to private information.
Of course, the pirate site operators won't care since they probably used fake details when registering at Cloudflare. But for anyone else that may find themselves accused of unidentified infringement of non-specific content, it's not exactly a big comfort.
Every document on the docket can be reviewed here (1,2,3,4,5, pdf)