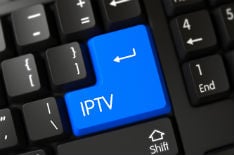 When it comes to anti-piracy investigations and prosecutions, Sweden is perhaps best well known for its work against The Pirate Bay but over the past few years a new threat has emerged.
With torrent sites remaining fairly popular, Swedish authorities have also been attempting to disrupt the pirate IPTV subscription market, services that allow users to access premium live TV channels (plus movies and TV shows) at a fraction of the official market rate.
Last month a 58-year-old man was ordered to pay four Swedish TV companies more than $164,000 in damages after being found guilty of selling illegal IPTV service subscriptions.
Sweden can now add another conviction to the list, one with even greater damages attached.
MacIPTV Reported to the Police in 2019
Working on behalf of production companies SF Studios and Nordisk Film, in September 2019 anti-piracy group Rights Alliance reported one of many entities involved in the supply of pirate IPTV subscriptions to the police.
According to the anti-piracy group, in addition to other content the service made available around 24 of the Swedish companies' films without authorization, including 'Borg v McEnroe' and Becoming Astrid (aka 'Young Astrid').
A police investigation found that two of the films had been removed from the service but with 22 still remaining live, it was determined that a prosecution was warranted.
Arrested in 2021
Rights Alliance, which has been behind many similar prosecutions in the past, reports that the 21-year-old man was arrested at his home in early 2021.
The investigation concluded that the service provided IPTV accounts to around 3,000 users over a 13-month period, for which payments of SEK 2.8 million (US$306,000) were received via PayPal and bitcoin.
During the search the police found a bitcoin wallet containing 18 bitcoins, worth US$766,584 at today's exchange rates. Around the same time as the suspect's final interrogation, however, it was discovered that the wallet had been emptied.
Man Convicted in Sweden
The defendant's case was heard at Sweden's Patent and Market Court, a special division of the Stockholm District Court that handles intellectual property matters.
The man admitted to carrying out some work and maintenance on MacIPTV for which he received payment. However, he insisted he did not play a key role at the service and believed that his work was legal.
He denied copyright infringement and accounting-related offenses while pointing to a person he met on Telegram as the operator of the IPTV service.
The Court decided that the man was guilty of copyright infringement and also convicted him for aggravated bookkeeping offenses. He was sentenced to 140 hours of community service and was ordered to pay damages and compensation of SEK 2.1 million (around US$231,000) to the rightsholders.
According to Rights Alliance, MacIPTV attracted customers by pretending its business was legal. The verdict can be appealed until February 18, 2022.