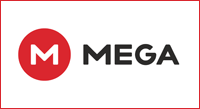 File-hosting site Mega.co.nz has made the headlines dozens of times in recent years, largely due to its connections to Megaupload founder Kim Dotcom and its subsequent rise to fame.
During that time and through little fault of its own, the site has been intermittently connected to copyright infringement disputes, with allegations from some that the site doesn't take its responsibilities seriously enough. While those claims were recently debunked, the site is today making infringement allegations of its own.
The complaint involves MegaSearch.co.nz, a New Zealand based search engine and index with the sole purpose of enabling users to find files on MEGA, a site that is designed to be unsearchable.
"Megasearch.co.nz spiders the Internet for Mega links and extracts the titles. It is also crowdsourced so users can also submit their links. It has 900,000 files so far," MegaSearch's operator informs TF.
However, the site hasn't gone unnoticed by MEGA, who are now threatening legal action over the way MegaSearch is presented to the public.
"We write to you because the website http://megasearch.co.nz has come to our attention due to use of our registered trademark and copyright," the company writes in a letter to MegaSearch dated today.
"Our company's historical association with the well-known figure Kim Dotcom has led to the trademark 'MEGA' being globally recognizable. Our use of this brand is so extensive that it is likely to be considered unregistered trademarks in the IT sector. Furthermore we are awaiting confirmation of registration of the trademark 'MEGA' with the New Zealand Intellectual Property Office and anticipate acceptance will soon be granted."
With that in mind, MEGA informs MegaSearch's operator that all references to MEGA on his website are in breach of the file-hosting company's rights under New Zealand and international law.
In addition to trademark and copyright breaches, MEGA claims that MegaSearch is guilty of "passing off", a civil law issue which prevents goods or services being presented as having a connection with another entity in order to trade on previously established goodwill.
"Your website appears to be clearly trading on the goodwill of well-known MEGA Limited and passing itself off as having an association with MEGA Limited, without consent," the company writes.
"You have not been authorized or licensed to use any of the material and are implying an association with and endorsement by MEGA Limited that you do not have."
MEGA's demands are not lightweight either. The company wants an end to all infringement and a complete shutdown of the site.
MegaSearch's operator says this is the first contact that he's had with MEGA. He says he's surprised that a company with Kim Dotcom connections has taken this line with him.
"I thought this was massively ironic that KimDotCom is threatening to sue someone for copyright after everything he went through. He always claims that the 'big bad government' came after the little guy. This time he is the big bad guy," he informs TF.
"I think it's a little strong they don't want to work with us. They just want the site gone in 7 days."
What happens next probably lies on MegaSearch's response. The site wouldn't be drawn on how it will respond to the threats but if the operator's claims of living in his mom's basement are true, a fight with MEGA is probably best avoided.
MEGA was approached for comment but it's currently the middle of the night local time.
Update: "The reason why Mega needed to take action was very simple, Mega is a highly successful global brand and Mega will always take steps to protect it's brand," Mega's Graham Gaylard told TF.