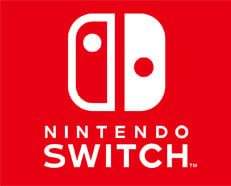 Since the advent of the first truly mass-market videogames consoles, people have dreamed about removing the protection mechanisms that prevent users from tinkering with their machines.
These modifications – which are software, hardware, or combination of the two – facilitate the running of third-party or "homebrew" code. On this front, a notable mention must go to XBMC (now known as Kodi) which ran on the original Xbox after its copy protection mechanisms had been removed.
However, these same modifications regularly open the door to mass-market piracy too, with mod-chips (hardware devices) or soft-mods (software solutions) opening up machines so that consumers can run games obtained from the Internet or elsewhere.
For the Nintendo Switch, that prospect edged closer at the end of December when Wololo reported that hackers Plutoo, Derrek, and Naehrwert had given a long presentation (video) at the 34C3 hacking conference in Germany, revealing their kernel hack for the Nintendo Switch.
While this in itself is an exciting development, fresh news from a veteran hacking group suggests that Nintendo could be in big trouble on the piracy front in the not-too-distant future.
"In the light of a recent presentation at the Chaos Communication Congress in Germany we've decided to come out of the woodwork and tease you all a bit with our latest upcoming product," the legendary Team-Xecutor just announced.
While the hack announced in December requires Switch firmware 3.0 (and a copy of Pokken Tournament DX), Team-Xecutor say that their product will be universal, something which tends to suggest a fundamental flaw in the Switch system.
"This solution will work on ANY Nintendo Switch console regardless of the currently installed firmware, and will be completely future proof," the team explain.
Xecutor say that their solution opens up the possibility of custom firmware (CFW) on Nintendo's console. In layman's terms, this means that those with the technical ability will be able to dictate, at least to a point, how the console functions.
"We want to move the community forward and provide a persistent, stable and fast method of running your own code and custom firmware patches on Nintendo's latest flagship product. And we think we've succeeded!" the team add.
The console-modding community thrives on rumors, with various parties claiming to have made progress here and there, on this console and that, so it's natural for people to greet this kind of announcement with a degree of skepticism. That being said, Team-Xecutor is no regular group.
With a long history of console-based meddling, Team-Xecutor's efforts include hardware solutions for the original Playstation and Playstation 2, an array of hacks for the original Xbox (Enigmah and various Xecuter-branded solutions), plus close involvement in prominent Xbox360 mods. Their pedigree is definitely not up for debate.
For now, the team isn't releasing any more details on the nature of the hack but they have revealed when the public can expect to get their hands on it.
"Spring 2018 or there around," they conclude.
Team-Xecutor demo