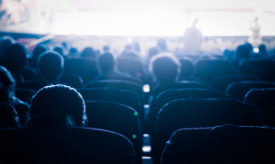 In the 2000s, Japan was a relatively safe place for people with a penchant for downloading content without paying for it. Even those running torrent sites were relatively worry-free when compared to their United States counterparts.
Inevitably, it wouldn't stay that way. While uploading copyrighted content was already illegal, in 2012 Japan criminalized unlicensed movie and TV show downloading, punishable by fines and up to two years in prison. In 2020, Japan's parliament followed up by criminalizing those who download pirated manga.
But perhaps the most significant change was a law that outlawed indexing sites. Known as 'leech' or 'reach' sites in Japan, these are platforms that host no copyrighted content themselves but link to external platforms that do. Following amendments that came into effect on October 1, 2020, anyone operating such a site faces up to a five million yen fine, a five-year prison sentence, or potentially both.
It seems that some people didn't get the memo.
Suspected 'Reach' Site Operator Arrested in Japan
According to a report from anti-piracy group CODA (Content Overseas Distribution Association), officers from the Gunma Prefectural Police Cyber Crime Division and Takasaki North Police Station have arrested a man on suspicion of operating an unnamed 'reach' site.
CODA says that the site's domain was registered in February 2018. At least initially it was used as a movie information site, providing details of movies alongside their official trailers. At some point later, however, the site began linking to copies of pirated movies that had been uploaded to overseas file-hosting platforms.
Covering both Japanese and Western movies, the site offered links to around 3,300 titles according to local reports. CODA highlights two popular recent anime titles – 'Gundam Reconguista in G Movie III: Legacy from Space' and 'Knights of Sidonia Atsumu Guhoshi' – plus affected rightsholders Bandai Namco Filmworks and King Records Co. Ltd.
Man Told Police He Just Wanted to Share
The suspect, a 51-year-old unemployed man, was arrested in Asahi Town, Yamagata Prefecture. He is being investigated for copyright infringement offenses and is said to have generated revenue from advertising. In comments to police, he said that his love for movies made him want to share.
"I like movies, so I wanted everyone to see them," he said.
CODA sees things differently, noting that 'reach'/indexing sites play a crucial role in the piracy ecosystem by facilitating access to content that would be harder to find otherwise.
"Various copyrighted works are illegally uploaded to overseas storage sites. In many cases, information such as the title of the work is not described, and the file name is a list of meaningless characters, so the user cannot reach the content without a guidance window provided by the reach site," the anti-piracy group says.
"CODA continues to investigate copyright infringement on the Internet, including reach sites, and will endeavor to promote sound regular distribution in which content is properly protected."
In February this year, the Gunma Prefectural Police targeted the suspected operator of another indexing site. The man was arrested for offering links to thousands of movies and TV shows, including content owned by production companies Toei and Toho.