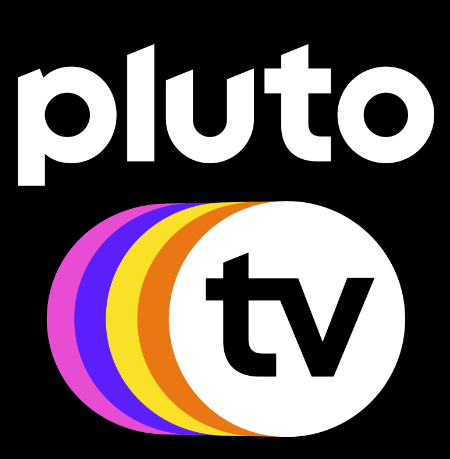 For people who enjoy movies and TV shows but prefer not to hand over a monthly subscription, Pluto TV is one of the most popular legal services around.
Depending on the region, Pluto TV offers up to 250 'channels' covering TV shows, movies, general entertainment, documentaries, sports, and news. For those who prefer audio-only, Pluto TV throws in a selection of music channels too.
Pluto TV is available on mobile Android and iOS devices, media streaming devices such as Fire TV, Apple TV, Chromecast and Roku, and via apps on the Xbox and PlayStation gaming platforms. However, a condition of using Pluto TV is that it must only be consumed using through approved software.
Watch For Free, Pay in Other Ways
Official Pluto TV apps deliver video content and Electronic Program Guides (EPGs) to users who, incidentally, don't even need to sign up. These apps play a key role in the advertising mechanisms that generate revenue for the Pluto TV service and support the free-to-watch model.
Viewed from a different angle, some users don't like to be tied down to official apps and would rather use their own software. Users may also prefer less advertising or find the amount of user data scooped up by official apps a privacy risk.
Pluto TV uses systems that monitor and track user behavior (GitHub repo here), so when viewers completely do away with official apps, it undermines Pluto TV's business model, and that has an impact on revenue. In a strongly-worded copyright complaint sent this week, rightsholders say that will not be tolerated.
M3U Playlists and Pluto TV
Playlists using the .m3u format have been around for years. Often used to instruct a media player to play a bunch of locally stored songs in a particular order, .m3u playlist files can also point to online locations where media streams can be found. While these playlists can be used to access pirate IPTV services, some are configured to access Pluto TV streams from their official sources.
Downloading a Pluto TV .m3u playlist takes a second and they can be used in anything from VLC Media Player to systems like TVHeadEnd, which enables streaming to locations in a network, no official apps required.
While this offers new opportunities for users, supplying .m3u playlists isn't without risk. The GitHub repo shown below used to offer Pluto TV playlists for download before suddenly experiencing issues last week.
These issues were caused by a DMCA notice sent by the Motion Picture Association to GitHub. The complaint is dated February 14 but wasn't officially published until this week.
Massive Copyright Infringement
The language used in the complaint makes it extremely clear that the MPA views playlists as a threat and illegal under copyright law.
"We are writing to notify you of, and request your assistance in addressing, the extensive copyright infringement of motion pictures and television shows that is occurring by virtue of the operation of the playlist file, PlutoTV_mr.m3u, which is hosted on and available for download from your repository GitHub Inc. at [former repo location]," the notice reads (minor edits for clarity).
"Specifically, at the URL, the Repository hosts and offers for download the Playlist, which in turn is used to engage in massive infringement of copyrighted motion pictures and television shows."
The MPA references an attachment (not published on GitHub) that provides "a representative list of infringements" occurring via the playlist, along with screenshots to show MPA member studios' content "being streamed without authorization through the playlist."
GitHub responded by taking the playlist down and the associated repo no longer exists. While that solves the immediate problem, Pluto TV playlists and playlists for many other similar platforms aren't going to disappear overnight.
Due to their nature, Pluto TV and similar playlist aren't viewed in the same light as pirate IPTV service playlists, so taking a look at the MPA's claims may prove informative.
Suppliers and Users Infringe Copyright
The MPA's complaint basically accuses the entire chain of copyright infringement offenses, GitHub included.
"By offering this Playlist for download, your Repository enables the Playlists blatant infringement of the MPA Member Studios copyrights and countless other copyrights. Indeed, copyright infringement is so prevalent on the Playlist that infringement plainly is its predominant use and purpose," the notice to GitHub reads.
Importantly, GitHub acted appropriately, so enjoys safe harbor protection. The same does not apply to the people involved in creating and then offering the playlist for download. The MPA cites several major copyright lawsuits where defendants were ultimately found liable for infringement, but Columbia Pictures vs. Fung seems to offer the clearest picture.
Contributory Copyright Infringement
Columbia Pictures sued Gary Fung, former owner of torrent index isoHunt, for operating a website that facilitated access to their copyrighted content. Fung was found liable for contributory copyright infringement on the basis that he induced third parties (isoHunt's users) to download infringing copies of the studios' copyrighted works. Fung later settled with the MPA.
The terms of Pluto TV's license (section 5.2) forbid users from accessing the service in ways that are not expressly authorized by the platform.
Use of an unauthorized playlist breaches those terms, and for any user who claims not to have accepted or even read those terms of service, they may find themselves without any viewing license at all. In any event, claims of inducement (playlist suppliers/distributors) rely on the acts of primary infringers (users/viewers).
By citing MPA member studios' content as being infringed, issues involving Pluto TV itself become less important, at least for the purposes of the DMCA takedown notice. That being said, we probably haven't heard the last of 'playlist piracy' as featured here.
The MPA's DMCA notice to Github can be found here