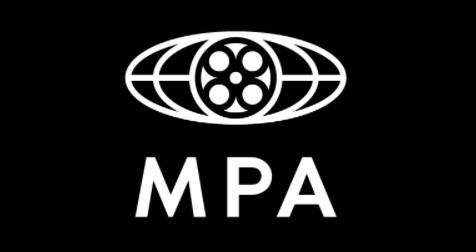 Ever since it's been technically possible to distribute pirated copies of movies and TV shows online, the Motion Picture Association has been attempting to stop it.
From the earliest torrent sites, through to file-hosting and streaming platforms, the Hollywood group has been developing strategies to counter the latest threats, something that has resulted in countless shutdowns, civil copyright complaints, and even criminal trials.
But despite all of the work and massive expenditure over the past couple of decades, pirates always find ways and means of sharing premium content with the masses. This hasn't deterred the MPA of course, quite the opposite in fact. Together with its partners in the Alliance for Creativity and Entertainment, MPA investigations now have a truly worldwide reach via the organization's Global Content Protection team.
And for one talented individual, there's now a chance to become a key part of it.
Get Paid For Investigating Pirates
Most people's experiences of pirate sites and services are on the consumer end but what takes place behind the scenes is arguably much more interesting. The latter aspect is of course of major interest to the MPA too, since knowing those details helps them to take enforcement action. This is where its investigators play a crucial supporting role.
"The Internet Investigator is primarily responsible for contributing to the global Internet strategy and protecting the motion picture and television industry's business activities by investigating and reporting on individuals and organizations engaged in (the facilitation of) copyright infringement," a new MPA job listing reads.
The MPA says it needs a "self-starter" with the ability to deliver professional results on short deadlines. They must also have a keen eye for detail, creative problem-solving skills, and the ability to work with minimal supervision.
Key Responsibilities
A key aspect of the role includes shaping and executing the MPA's enforcement strategy, which necessarily includes the juicy stuff such as spying on major pirates and how they operate.
"Conduct detailed investigations of key players and other global targets involved in copyright infringement, including the investigation of individuals, organizations, and technical infrastructures," the listing reads.
This statement has plenty of scope but appears to cover everyone from site administrators to app developers and everyone in between. Given that countering the threat posed by pirate IPTV subscriptions is a major goal of the MPA and ACE, there is little doubt that most entities in that supply ecosystem will be considered potential targets too, including hosting and similar services.
Investigations Lead to Enforcement Actions
The successful candidate will be required to deliver "forensically sound" investigative reports that will help to determine the next steps against potential targets. Those will necessarily differ on a case-by-case basis but it will be up to the investigator to recommend appropriate measures, including escalating the case for civil litigation or even a criminal referral.
As we have reported on many occasions, not all cases investigated by the MPA and/or ACE will result in a full-blown lawsuit. Indeed, the groups do seem to prefer confidential settlements and controlled shutdowns when it is deemed appropriate. Either way, investigators will be involved in these and similar processes while coordinating with MPA member studios, law enforcement, attorneys, and various internal departments.
Rinse and Repeat
If there is one thing that the MPA isn't short of is potential targets. There are easily hundreds, perhaps thousands, of live piracy operations at any given time and certainly more than any single investigator could handle in an entire career. Nevertheless, the successful candidate will also be expected to proactively identify new potential targets, perhaps helping to nip them in the bud before they gain too much traction.
That necessarily leads to how pirates utilize new ways of distributing pirated content online. Part of the role will involve monitoring, analyzing, and reporting on emerging technologies, ensuring that the MPA is always prepared to tackle the latest trends which, thanks to social media, can blow up extremely quickly.
The Ideal Candidate
Given that much of the investigator's work will be carried out online, it's no surprise that internet-based skills are a must. An understanding of TCP/IP, Internet routing, HTTP(S), and DNS is strongly preferred, and those with a good grasp of the relationships between ISPs, domain names, whois, IP addresses, hosting providers, and reverse proxy providers will have an advantage.
An understanding of streaming, file-hosting, peer-to-peer sharing, and live broadcasting would also be a plus, along with a basic knowledge of anti-piracy and copyright infringement issues.
Unsurprisingly, the MPA also requires someone with the highest level of work ethics, which includes keeping the details of their investigations a closely guarded secret.
The full listing can be viewed here