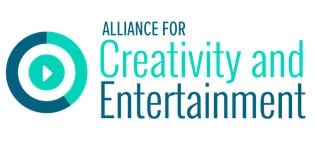 Unlicensed IPTV services have been running for many years, offering thousands of otherwise premium channels to consumers for a fraction of their market price.
As recently as three years ago such services received little mainstream attention. However, the rise of piracy-focused Kodi add-ons has encouraged countless thousands of pirates to take a step up to sample the experience of a more reliable and generally higher-quality 'pirate' service.
This rising popularity, which is inextricably linked to large volumes of people looking to stream live content, is being met with increasing resistance by anti-piracy groups. One of the main players is the Alliance for Creativity and Entertainment (ACE), a global anti-piracy coalition headed up by Hollywood, Netflix, Amazon, and dozens of other huge media companies.
Back in May, we reported how the domain of OneStepTV, a former 'pirate' IPTV provider, had been taken over by ACE and the MPAA. No official details have been made available by ACE but it seems likely there may have been some kind of cease-and-desist agreement reached with its operator. We can now report that further domains have also been scooped up.
After being registered in September 2017, TVStreamsNow.com acted as the portal to another 'pirate' IPTV service. Offering more than 500 channels for 'just' $25 per month, the service gained traction among users who perhaps didn't realize that superior products are available for far less.
While many customers would have enjoyed the content on offer, this 'bargain' would eventually come to an end. A couple of months ago the service disappeared after telling customers via email that another domain would be handling their transactions in the future.
It's unclear whether that shift ever took place but there is clear evidence that the original domain is now in the hands of ACE members. Not only does it redirect to the official ACE website, but WHOIS details also reveal the domain is now controlled by the MPAA.
Another ACE victim can be found when visiting DoozerIPTV.com. As the image below shows, the platform offered "all the content you could ever want" while "eliminating extortionate monthly bills and contractual agreements."
Unfortunately for its former operators, DoozerIPTV no longer offers these services, at least from this domain. After being registered in July 2018, last month it appears to have been taken over by the MPAA.
It currently redirects to the Alliance's website like the other domains, along with a message that it's no longer available "due to copyright infringement."
Quite how many more of these takeovers have taken place isn't clear. However, it seems likely that these three services won't be the last to hand their domains to the MPAA following threats from the Alliance for Creativity and Entertainment.