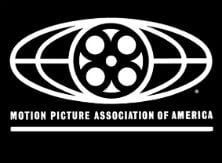 As a united front for Hollywood, the MPAA has booked many anti-piracy successes in recent years.
Through its involvement in the shutdowns of Popcorn Time, YIFY, isoHunt, Hotfile, Megaupload and several other platforms, the organization has worked hard to get results.
Less visibly but at least as important, the MPAA uses its influence to lobby lawmakers, while orchestrating and managing anti-piracy campaigns both in the United States and abroad.
All this work doesn't come for free, obviously. To pay the bills the MPAA relies on six major movie studios for financial support. Over the past several years, these revenues had stabilized, but according to its latest tax filing, they are dropping now.
The IRS filing, covering the fiscal year 2016, puts total revenue at $57 million, down from $73 million. The Hollywood studios paid the bulk of this sum through membership fees which total $50 million. That's a 22% reduction compared to a year earlier.
At the end of the year, this resulted in a significant loss of $8 million. While that's a lot of money, the MPAA is not in imminent danger, as the organization still has over $10 million in net assets and funds.
We haven't seen any explanation for the lower membership fees. It could be more permanent, but it may also be an agreed decision, as there's enough money in the bank.
Going over the numbers, we see that salaries make up a large chunk of the expenses. Chris Dodd, the former MPAA Chairman and CEO, was the highest paid employee with a total income of more than $3.4 million, including a $275,000 bonus.
This compensation was for Dodd's last full year as CEO. He was replaced by Charles Rivkin last year, another political heavyweight, who previously served as Assistant Secretary of State for Economic and Business Affairs in the Obama administration.
Dodd's compensation took up nearly 10% of the entire salary budget. The rest is divided over the MPAA's other 196 employees. This brings the total workforce to 197, which is down as well, from 224 employees a year earlier.
Moving on, it's always interesting to see where the MPAA's grants and other types of funding go to.
As reported previously, the group donates handsomely to various research initiatives. This includes a recurring million dollar grant for Carnegie Mellon's 'Initiative for Digital Entertainment Analytics' (IDEA), which focuses on piracy related topics.
Another major beneficiary is the Copyright Alliance, a non-profit that represents copyright holders large and small on a variety of issues. The group was co-founded by the MPAA and received $750,000 in support according to the latest filing.
The total grants budget is $3.1 million and includes many smaller payments, which is not that different from previous years. Other large cost items are the lobbying budget, which totaled $3.6 million, and $5.3 million in legal fees.
Aside from the big dip in revenues, there are no real outliers in the filing.
—
A copy of the MPAA's latest form 990 is available here (pdf).