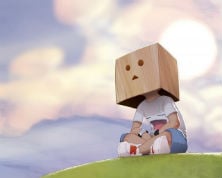 A new ICANN proposal currently under review suggests various changes to how WHOIS protection services should operate.
The plans have raised concerns among registrars and consumer organizations who warn that it may put an end to private domain name registrations for some websites.
Copyright holders, on the other hand, have welcomed the proposed changes as they would help them to track down operators of pirate sites. Yesterday the MPAA submitted its comments to ICANN reiterating this stance.
In particular, the MPAA wants privacy protection services to hand over the registration information if a website owner is unresponsive to abuse complaints. These services should be required hand over the details without a court order or subpoena.
"In situations where clear and verifiable cases of abuse are found and direct communication with the customer of a privacy protection service is not possible, an effective and predictable framework to obtain contact details of the customer is required," the MPAA's Alex Deacon writes.
The Hollywood group stresses that it isn't calling for an outright ban on WHOIS privacy protection for all commercial websites. However, the group does support ongoing discussions on the issue.
Many opponents of the proposed changes warn that privacy limitations may make it easier for criminals to harass website owners. The MPAA turns the tables instead, arguing that consumers have the right to know who runs a commercial website.
"MPAA believes it is equally important to consider the privacy interests and rights of Internet users who interact with web sites, many using privacy protection services, on a daily basis. Users right to know the identity of commercial entities with whom they are transacting, is a foundational principle in consumer protection law," Deacon notes.
In a separate blog post on the issue the MPAA complains that its stance on the domain name privacy issued has been mischaracterized.
"Unfortunately, in recent weeks there have been a growing number of assertions that have sought to mischaracterize the MPAA's position on privacy and proxy services," Deacon writes.
In a blog post the MPAA notes that it doesn't object to legitimate use of privacy protection services at all, even for commercial services. In addition, it stresses that privacy protection services should not reveal any private information without solid evidence.
However, they add that the new rules must "strike a balance" to ensure that individuals who use domain names for "illegal and abusive activity" can be easily exposed.