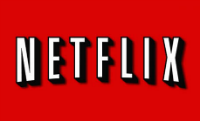 Last week Netflix announced that it would increase its efforts to block customers who circumvent geo-blockades.
This means that it will become harder to use VPN services and proxies to access Netflix content from other countries, something various movie studios have repeatedly called for.
With the application of commercial blacklist data, Netflix already blocks IP-addresses that are linked to such services, something also affects well-intentioned customers who merely use a VPN to protect their privacy.
Instead of providing access to the latest video entertainment, Netflix then serves the following error message to these blocked users.
A Netflix error several VPN users already see (U.S. server)
TorrentFreak spoke with several VPN providers to hear their thoughts on Netflix's plans. Several are already dealing with the issue and promise to do their best to ensure that workarounds will remain available.
"This announcement comes as no surprise to us and we have been expecting a Netflix VPN crackdown for some time now," TorGuard's Ben van der Pelt says.
"Unfortunately, many legitimate paid subscribers will be left in the dark as an unavoidable outcome of overreaching IP blocks.
"TorGuard is monitoring the situation closely and we have recently implemented new measures that can bypass any proposed IP blockade on our network. VPN users who encounter Netflix access problems are encouraged to contact us for a working solution," he adds.
SlickVPN takes a similar stance and says that the static IP-addresses they offer are less likely to be blocked.
"We work tirelessly to ensure our customers have access to the entire internet. If we find that our IP addresses start to become blocked we'll migrate to new IPs as needed. We also offer the option of static IPs which eliminates the problem entirely," SlickVPN's Greg Lyda says.
Mullvad is one of the VPN services that's already blocked by Netflix. The company doesn't understand why companies such as Netflix have to make it impossible for people to pay for their services.
"Why do some companies insist on making it difficult or impossible to buy their products? Why does a company resort to blocking people from literally paying them?" Mullvad's Fredrik tells TF.
"Seriously, this world would be a much better place if services like ours didn't have to exist – Not for censorship, not for mass surveillance, and not for geographic restrictions. I love what I'm doing, but I'm even more looking forward to the day when Mullvad goes bankrupt from obsoletion," he adds.
Andrew Lee, Digital Rights Activist at Private Internet Access, notes that their users are not experiencing any problems yet. However, he adds Netflix's planned crackdown is clearly violating Net Neutrality.
"By blocking PIA and other VPN customers, it would be a very loud and clear message heard across the world: Netflix does not believe in net neutrality and will even go to lengths to block access to their service from privacy minded customers who live in the U.S," Lee notes.
"Netflix is a for-pay credit card service that requires a billing address. There is no reason to ban a VPN unless the billing data is fraudulent," Lee adds.
The last issue is also referenced by GoldenFrog President Sunday Yokubaitis, who operates VyprVPN. If Netflix knows where people live they can simply always show the same content library everywhere, which new European regulation also requires.
"As a Netflix customer, I know that they collect my billing information, including my mailing address and country. Why doesn't Netflix use the customer billing information to display the correct content to users?" Yokubaitis asks.
This option would also eliminate the need to do any VPN blocking whatsoever. The only change would be that Netflix has to put more effort into verifying people's addresses.
While most providers are planning to counter Netflix's blocking efforts, not all are. IVPN informed TorrentFreak that their focus lies on privacy and that enabling customers to watch Netflix has never been a priority.
The company does point out that VPNs in part contributed to Netflix's success, which makes the recent crackdown changes even more bitter.
"Netflix has clearly benefited from VPN service providers for many years. This has helped facilitate the rapid expansion of Netflix's worldwide customer base whilst at the same time complying with the 'letter' if not the 'spirit' of their content providers' restrictions," IVPN's Nick says.
"In reality Netflix has become a victim of its own success. Netflix's content providers now wish to curtail the provision of material to markets that are not licensed by Netflix and their content providers," he adds.
At this point it's unclear how Netflix plans to block VPNs and proxies and what precautions Netflix will take to ensure that legitimate users are not hindered.
However, someone from the U.S. who wants to use a Canadian server to connect to the Internet is likely to be blocked, so with millions of VPN users around the world there will be plenty of collateral damage.
Update: FrootVPN also sent in a response condemning the plans:
"We are very concerned about this move from Netflix, just like the other VPN Providers in our industry had stated. Netflix themselves said that VPN users gave them a huge success in the beginning but they announced to increase their blocking crackdown for users who bypass Geo-blockades. This move is clearly a strong sign against net-neutrality just as the recent European Parliament bill that passed last October 2015."
"FrootVPN is working together with larger Internet Service Providers to circumvent the VPN blockage. In addition, we offer No NAT solution which ensures every user gets their own address that is not shared on one server, making it harder for companies to block us, so we should be pretty safe."
—
Disclaimer: PIA, SlickVPN and TorGuard are TF sponsors