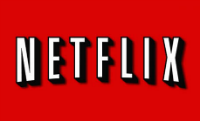 With roughly 60 million subscribers globally, Netflix is a giant in the world of online video entertainment.
The service moves massive amounts of data and is credited with consuming a third of all Internet traffic in North America during peak hours.
Netlix's data use is quite costly for the company and also results in network congestion and stream buffering at times. However, thanks to P2P-powered streaming these problems may soon be a thing of the past.
In a job posting late April, Netflix says it is looking to expand its team with the addition of a Senior Software Engineer. While that's nothing new, the description reveals information on the company's P2P-streaming plans.
"Our team is evaluating up-and-coming content distribution technologies, and we are seeking a highly talented senior engineer to grow the knowledge base in the area of peer-to-peer technologies and lead the technology design and prototyping effort," the application reads.
The software engineer will be tasked with guiding the project from start to finish. This includes the design and architecture phase, implementation, testing, the internal release and final evaluation.
"This is a great opportunity to enhance your full-stack development skills, and simultaneously grow your knowledge of the state of the art in peer-to-peer content distribution and network optimization techniques," Netflix writes.
A few weeks ago Netflix told its shareholders that it sees the BitTorrent-powered piracy app Popcorn Time as a serious threat. However, the job application makes it clear that BitTorrent can be used for legal distribution as well.
Among the qualification requirements Netflix lists experience with BitTorrent and other P2P-protocols. Having contributed to the open source torrent streaming tool WebTorrent or a similar project is listed as a preferred job qualification.
In other words, existing Popcorn Time developers are well-suited candidates for the position.
– You have experience with peer-to-peer protocols such as the BitTorrent protocol

– You have strong experience in the development of peer-to-peer protocols and software

– You have contributed to a major peer-to-peer open source product such as WebTorrent

– You have strong experience in the development of web-based video applications and tools
Moving to P2P-assisted streaming appears to be a logical step. It will be possible to stream videos in a higher quality than is currently possible. In addition, it will offer a significant cost reduction.
BitTorrent inventor Bram Cohen will be happy to see that Netflix is considering using his technology. He previously said that Netflix's video quality is really terrible, adding that BitTorrent-powered solutions are far superior.
"The fact is that by using BitTorrent it's possible to give customers a much better experience with much less cost than has ever been possible before. It's really not being utilized properly and that's really unfortunate," Cohen said.
While the job posting is yet more evidence that Netflix is seriously considering a move to P2P-powered streaming, it's still unclear whether the new technology will ever see the light of day.
The job posting