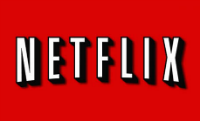 Over the past year the rise to fame of Popcorn Time has become one of the video entertainment industry's hottest topics, with various iterations of the project becoming huge successes in their own right.
Of course, this fame has put the Popcorn Time brand on a collision course with content creators and distributors, with numerous threats of legal action regularly making the headlines. However, behind the scenes a different end game has been in the planning for some time.
Popcorn Time has become almost universally known as the 'Netflix for Pirates', a moniker that eventually led the California-based streaming service to refer to Popcorn Time as a competitor earlier this year. The admission was the first time that the company had noted synergies with its pirate counterpart and one that signaled the arrival of today's announcement.
TorrentFreak can now reveal that Netflix has struck a surprise deal with the people behind PopcornTime.io, one of the leading Popcorn Time forks. It marks the end of litigation threats and a move towards cooperative development.
While the price tag is relatively modest at just $11.5m, Netflix has big plans for Popcorn Time that have already been tried and tested in the music industry.
Noting that Spotify now has 60 million users operating on its free tier and more and more choosing to upgrade every month, Netflix intends to leverage the 'cool' reputation enjoyed by Popcorn Time to attract paying users to its premium service.
"Today we're here to announce that Popcorn Time has been acquired by Netflix for $11.5 million. While to many of you that may come as a surprise, and worry that Popcorn Time will change because of this, you don't need to worry," the Popcorn Time team said in a statement.
"Popcorn Time itself won't change to the users, it will still be the same app you've all come to love over the last year. However, working with Netflix means we can develop updates and fixes faster and bring you new features more regularly."
While its understood that Netflix designers and engineers will have both creative and technical input into the development of Popcorn Time moving forward, the current team will continue to work on the project to ensure users' needs are met.
"The current team will continue to work on Popcorn Time as always. Our goal has always been about bringing you the latest content at home as quickly as possible with all the great features you've come to love," the team say.
While the deal appears to have been sealed in the past few days, TF sources say that the whole thing was close to collapse only last month.
In an eleventh hour move, Netflix negotiators demanded that the open source PopcornTime.io project become closed source in all future releases. An outraged team reportedly threatened to pull out, rejecting the $50m offer that had originally been on the table.
Eventually a compromise was reached but it resulted in a near $40m reduction in Netflix's offer, "a price worth paying" according to the team who insist that open source principles come first. All money received from Netflix will be returned to the project over the next several years.
Various new names have been tabled for the project including current front-runner Popflix, but it's understood that Popcorn Time will be maintained as a separate brand for the foreseeable future.
UPDATE: [April 2] As many guessed, this article was an April Fools joke.