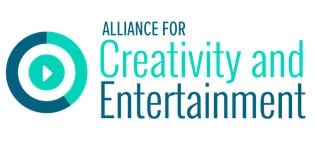 In what appears to be an increasing trend, global anti-piracy coalition Alliance For Creativity and Entertainment regularly heads off to court in the United States to obtain information about pirate site operators.
The weapon of choice is the DMCA subpoena, a number of which are targeted at domain registrars and US-based Cloudflare, the CDN company utilized by thousands of pirate sites. In many cases, these subpoenas seek to obtain intelligence on the world's largest streaming and torrent portals for use in enforcement and policy activities.
A new subpoena obtained this week, however, suggests that ACE has an interest in learning about who is operating sites that are popular on a local level.
Sites That Appear to Evade Blocking in the UK
Since 2011, the UK High Court has handed down a number of blocking injunctions targeting pirate sites. Official data is a tightly held secret but it's believed that thousands of URLs are blocked by the country's ISPs, mostly targeting giants such as The Pirate Bay, RARBG, and similar well-known platforms.
Despite maintaining that blocking leads to "meaningful increases in legal online consumption", the MPA hasn't made any blocking requests for years, leading to other sites increasing their traffic. These include MagnetDL, for example, whose traffic relies heavily on the UK market.
Perhaps aiming to put a dent in this success, the MPA/ACE subpoena obtained this week aims to find out more about MagnetDL's operator after informing the court that the site helps to distribute the movie Frozen II in breach of Disney's copyrights. And there are others too.
Knaben.net has only been gaining any significant traffic since the summer but the torrent search engine, which also helps people access blocked sites, is now doing rather well with an estimated two million visitors per month. Interestingly and according to SimilarWeb stats, around a third of that traffic is coming from the UK where the site is not blocked, with just over 5% coming from the US, the next most popular visitor location.
A similar situation can be found in 0123movies.com which has been running for some time, pulling in up to five million visits per month since the summer, with around 30% of those coming from the UK. Only the US comes close in terms of traffic but even that huge nation is relegated to second place.
Continuing on the 123movies theme, 123movies.net has even more traffic but it too is highly reliant on the UK market, with around a quarter of its visitors hailing from the region. 123moviesfree.com is a much smaller operation but again, around 30% of its traffic comes from the UK. The outlier is 0123movie.net, which derives almost 60% of its traffic from the US with the UK trailing behind, albeit with an estimated million visitors per month.
Sites Thriving Around Europe
With millions of visitors per month each, it's no surprise that sites such as Goldesel.to, HD-Streams.org, and TopStreamFilm.com feature in the DMCA subpoena obtained by ACE/MPA. In these cases, the sites are all heavily reliant upon traffic from Germany with 66%, 65% and 52% traffic share currently hitting the sites.
That being said, there are other sites even more reliant on traffic from specific European countries. Movie and TV show streaming site Cpasmal.info, for example, has almost 92% of its 2 to 4 million monthly visitors arriving from France.
Vidcorn.tv, on the other hand, has around six million monthly visitors, with more than 80% hailing from Spain. And when it comes to reliance on the Italian market, Eurostreamingtv.com is right up there with 97%, with Switzerland, Germany. Belgium and the UK fighting over the remaining 3%.
Finally, an Interesting Outlier
The vast majority of ACE/MPA subpoenas target streaming and public torrent sites but this one contains a notable exception.
Buried away in the list is Ethor.net, an invite-only private tracker specializing in French-language content. According to estimates from 2019, the site 'only' has around 20,000 members but with around 100,000 torrents, the site appears to be generating more than a million visits per month, three-quarters of which can be allocated to Canadian users.
As far as we're aware, this is the first time that a private BitTorrent tracker has made an appearance in a Cloudflare subpoena but at the rate they're currently being obtained from courts in the US, this probably won't be the last.
The DMCA subpoena documents can be found here (1,2 pdf), full site list below
0123movie.net
0123movies.com
123movies.net
123moviesfree.com
123movies-free.sc
azm.to
cpasmal.info
ethor.net
eurostreaming.name
eurostreamingtv.com
filmpalast.to
goldesel.to
hdfilme.cx
hdfull.io
hd-streams.org
knaben.net
magnetdl.com
mejortorrentt.net
movidy.co
pctmix.com
pelismart.com
tekilaz.co
rarbgmirror.com
repelishd.tv
seriesflix.to
tirexo.pro
topstreamfilm.com
torrentdownloads.me
vidcorn.tv
videospider.stream
vumoo.to
yesmovies.so
zone-annuaire.top