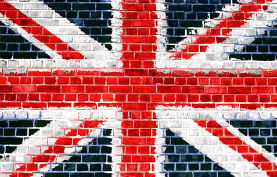 Website blocking is without a doubt one of the favorite anti-piracy tools of the entertainment industries.
The UK has been a leader on this front. Since 2011, the High Court has ordered ISPs to block access to many popular pirate sites.
While official numbers are lacking, it's believed that thousands of URLs are currently blocked, targeting sites such as The Pirate Bay, RARBG, Fmovies, NewAlbumReleases, and Team-Xecuter.
UK Site Blocking Set an Example
The UK approach has set an example for many other countries and has been used to argue in favor of site blocking measures in other regions including Australia and Canada. More recently, the UK example was highlighted in a US Senate hearing, with Hollywood's MPA praising its effectiveness.
"Studies in the UK and Australia have shown that this can lead to statistically significant and meaningful increases in legal online consumption. In that respect, the injunctive remedy in the European Union, the UK, Australia, and elsewhere has been decidedly more effective than the endless cycle of DMCA notice sending," MPA's Stan McCoy said.
The comment was made to support a new push for 'no-fault' site-blocking injunctions in the US. The MPA speaks from personal experience here, as it was the driving force behind several UK court orders. That said, McCoy's testimony leaves out some important context.
Pirate Sites Flourish
While the MPA is pushing site blocking in the US, the UK efforts have completely died down. The last blocking request from Hollywood studios dates back roughly years ago. Similarly, there hasn't been any request from record labels since 2013.
As a result, new pirate sites, and those that haven't been blocked, were able to grow their audiences without much trouble. And indeed, if we take a look at the 500 most visited sites in the UK, names including Magnetdl, Filmix, Lookmovie, Rutor, and 9anime show up.
For a site such as Magnetdl, roughly a quarter of all traffic comes from the UK, where the site isn't blocked.
Why No New Requests?
This begs the question; if site blocking is so extremely effective in curbing piracy, why aren't there any new requests? We reached out to the MPA's EMEA office, which was kind enough to comment on the matter but didn't offer any answers.
"The MPA EMEA is continuing with site blocking across Europe. Site blocking is a legitimate and effective way of halting the spread of online piracy. Piracy affects everyone involved in the creative process – from the songwriters to authors and the makeup artists, a spokesperson informed us
"Site blocking builds on years of work, and forms just one pillar of the MPA EMEA's overall enforcement strategy. Online infringement is complex, and there is no single answer to addressing it."
Costs Play a Role
Reading between the lines it appears that the MPA prefers to focus on other anti-piracy efforts, at least in the UK. This is likely the result of a cost-benefit analysis. Although it wouldn't be hard to apply for new pirate site blockades, these anti-piracy measures come at a cost.
Previously, it was estimated that an unopposed application for a section 97A blocking order costs roughly £14,000 per site, while maintaining it costs an additional £3,600 per year. With hundreds of blocked sites, the costs are quite significant, to say the least.
BPI Will Request Stream Ripper Blocks in 2021
The music industry may have similar reasons. In recent years they have complained repeatedly about the copyright-infringing nature of YouTube rippers, but there haven't been any attempts to have these sites blocked. That will change though.
We reached out to the UK music group BPI which says that it still sees site blocking as a valuable tool. The group hasn't requested any new blocks in years but it will soon request blocks against stream rippers.
"There are a range of tools that we use to reduce stream ripping and music piracy in all its forms in the UK. We also expect others who are in positions of responsibility within the digital economy to do more."
"Website blocking is an important and very effective part of our tool kit and is used in a proportionate way. BPI intends to seek the High Court's judgment in relation to stream rippers in 2021," a BPI spokesperson added.
While the movie and music industries have other priorities, site-blocking powers are not completely unused. In recent years various sports organizations, including UEFA and the Premier League, have repeatedly requested and renewed IP-address blocks of illegal IPTV services.