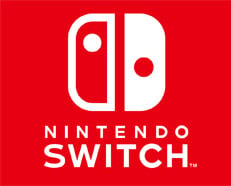 Over the past several years Nintendo has been pouring resources into its fight against those who help to bypass security measures in its Switch console.
Earlier this month Nintendo celebrated a win in a civil case against former Team-Xecuter member Gary Bowser, who agreed to pay the gaming giant $10m in damages.
Nintendo also obtained a UK High Court injunction to block four Team-Xecuter-related websites back in 2019 but that did little to stop pirated game ROMs from being shared online. As a result, Nintendo recently returned to the same court asking for more domains to be blocked.
Application Targets NSW2U and NSWROM Domains
In an injunction application dated December 2, 2021, Nintendo requested a website blocking order under section 97A of the Copyright, Designs and Patents Act 1988. It targeted six major ISPs (BT, EE, Plusnet, Sky, TalkTalk and Virgin Media) demanding that they block subscriber access to five domains carrying NSW2U and NSWROM branding.
According to Nintendo, nsw2u.xyz, nsw2u.org, nsw2u.com, nsw2u.net and nswrom.com make available a substantial number of pirated Switch ROMs including Super Mario Odyssey, The Legend of Zelda Skyward Sword, Animal Crossing: New Horizons, and Miitopia.
Clickable download links are displayed on the sites alongside copyrighted cover artwork displaying Nintendo trademarks.
Nintendo informed the Court that the platforms are commercial in nature since they generate income from advertising via "click-through" arrangements with third parties. Aside from the for-profit motive, Nintendo voiced concerns over explicit adult content appearing during the download process, something that could negatively affect children which make up a substantial part of its target audience.
Nintendo said that its solicitors had made extensive efforts to contact the operators of the NSW2U sites and have its social media pages taken down. The company was unable to locate any contact details for the NSWROM sites. Nintendo believes that all sites are under common control and are still in operation, with none of the company's content having been removed.
Order Handed Down By High Court
In an order handed down by Justice Joanna Smith this week, it is acknowledged that the domains make Nintendo copyrighted content available to internet users and that a large number of downloads are likely to be from the UK. On that basis, Justice Smith found that the sites infringe Nintendo copyrights in the UK by offering, for profit, its Switch game titles for download.
The Judge also found that the sites infringe Nintendo's trademark rights contrary to the Trade Marks Act 1994, noting that: "[T]here is no plausible basis to suppose that the use of the marks is merely descriptive; they are being used to denote (falsely) the origin of the games and thereby to drive traffic to the websites for the purposes of making a profit. This is not in accordance with honest practice."
Given that no alternative measures are "realistically available" to Nintendo to curtail the infringement and that blocking injunctions are generally accepted to be effective in reducing traffic to pirate sites, the Judge found that awarding an injunction would strike a "fair balance" between protecting Nintendo's rights, those of the public, and ensuring that the ISPs can carry on their business unaffected.
"Any interference with the rights of the public and the ISPs is justified by the legitimate aim of preventing such infringement. No complaints were made under the previous Nintendo v Sky order and there have been no reports of over-blocking or other difficulties. For these reasons, the injunction is proportionate," Justice Smith writes.
The order, which has a "sunset clause" of two years, requires the ISPs to block access to the domains listed above. Similar blocking is also underway in Spain, Italy and Portugal.
In October, the Entertainment Software Alliance reported the same sites to the US Government in response to the United States Trade Representative's call for comment on 'Notorious Markets'.
The High Court order can be found here