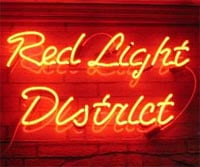 On 13th January, both the Empornium and PureTNA adult content trackers confirmed their permanent closure. While their announcements were as bare as most of the actors in the media they linked to, they were also clear. Both sites had just gone down on their members for the final time and would not be returning.
Rumors continued to persist in connection with their sudden vows of chastity, with the AVN porn industry website reporting that the owners of both Empornium and PureTNA had been seen the week before at one of their trade shows in Las Vegas.
Regardless of the specific ins-and-outs, the effect of site refugees fleeing to other trackers was immediate. The pressure was perhaps felt most deeply at rival porn tracker Cheggit.
"After this latest fiasco, any stat you can think of (web, torrent or tracker) at least doubled over the span of about 4 days," Cheggit admin Chip told TorrentFreak.
"After some help from our host and some reconfiguring, we've got things in order with our servers running the site pretty smoothly. There is still the odd error that will cause a slow down, but that's to be expected considering the unplanned and hurried fashion in which the server reconfig came about."
As Cheggit's ranks become increasingly swollen with new and eager members, the mass debate now centers on where else porn aficionados can spend some me-time.
With the help of ex-PureTNA and Empornium users we've compiled a list of alternatives / replacements which can be found below. Both public and private sites are included, but only those that are currently accepting new sign ups. Those that aren't immediately welcoming to complete strangers are excluded.
Then the rest of our stimulus package, in no particular order….
Links removed upon Google's request.