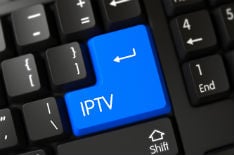 Last October, DISH Network filed a lawsuit in the United States targeting Boom Media LLC, a reseller of IPTV services sourced from a number of well-known 'pirate' suppliers.
Filed in a New York district court, the complaint also named John Henderson of New York and Debra Henderson of North Carolina as defendants, stating that the LLC was operated from John's home (with him as the sole member) while his mother provided key support for the operation by receiving customer payments.
"The codes [DISH terminology for subscriptions] are designed and produced to enable a set-top box or other Internet-enabled device to access servers used to transmit DISH programming to customers of the MFG TV, Beast TV, Nitro TV, Murica Streams, Epic IPTV, Vader Streams and OK2 services," the complaint read.
DISH claimed that subscriptions were sold to customers for between $10 and $20 per month with an option to buy a "pre-loaded" set-top box for $150. Boom Media's sales efforts were high-profile, with DISH pointing to YouTube videos of John Henderson telling his customers that "[y]ou guys are buying pirated streams, this shit is not Hulu, it's not Netflix, it's pirated f**cking streams. It's no different than buying f**king knockoff shoes. It's black market shit."
As reported in November 2019, John Henderson said he would take the case all the way to trial but to finance that he would need at least $250,000 in donations. In the end his fundraiser made just $1,029.
The case has simmered along in the background ever since but for all parties the show is now over after Boom Media and the Hendersons failed to mount a defense.
In a memorandum decision and order handed down yesterday by District Court Judge Mae D'Agostino, the Court found that the defendants violated Section 605(a) of the Federal Communications Act after they "retransmitted DISH Programming originating from DISH's satellite communications to customers of the Services, or worked closely with others to do so."
Additionally, the defendants were found liable under Section 605(e)(4), which makes it unlawful to distribute "any electronic, mechanical, or other device or equipment", knowing or having reason to know that the device or equipment is primarily of assistance in the unauthorized decryption of direct-to-home satellite services.
"The Device Codes [IPTV subscriptions], which Defendants sold individually and preloaded onto a set-top box, were designed and produced for purposes of allowing access to the servers that support the Services, and thus are a 'device; or 'equipment' for purposes of Section 605(e)(4)," the judgment reads.
Having established defendants' liability in response to DISH's request for default judgment, Judge D'Agostino turns to the question of appropriate damages.
Statutory damages of between $1,000 and $10,000 are available for each violation of Section 605(a) and up to $100,000 if the violation was committed willfully and for financial gain. Section 605(e)(4) allows for statutory damages of between $10,000 and $100,000 for each violation.
In the event, DISH sought statutory damages of 'just' $1,000 for each violation of Section 605(e)(4) but given that amount relates to each subscription, that figure was always set to explode. However, since DISH didn't have access to enough information to put a precise figure on the number of subscriptions, it was forced to get creative.
Back in June 2019, John Henderson took to YouTube to complain that a credit card processor Boom used between February 2019 and May 2019 had refused to release $50,000 owed to Boom following the sale of IPTV subscriptions. Hoping to get revenge on the processor, he asked Boom subscribers to initiate chargebacks with their credit card issuers to get a refund, without risking the accounts they had with Boom.
"Defendants sold Device Codes [IPTV subscriptions] for an average price of $15.00 for each month of service. Accordingly, Defendant John Henderson's statement that Defendants were waiting for $50,000 in payments owed to them for Device Codes previously distributed to customers is evidence of 3,333 Device Codes sold by Defendants," the judgment reads.
"Given that Plaintiffs 'are entitled to all reasonable inferences from the evidence they presented' when seeking damages against a party in default…the Court finds that this number represents a fair approximation of the total number of Device Codes sold during this time frame (February through May of 2019)."
Multiplying 3,333 device codes by $1,000 damages per violation, the Court awarded DISH $3.33 million in statutory damages, with Boom Media LLC and John and Debra Henderson held jointly and severally liable.
The Court found this to be a reasonable amount, given that the $50,000 represented a fraction of Boom Media's sales. Also, the Court acknowledged that DISH could've demanded much more, given the willfulness of John Henderson's behavior generally and his comments posted to YouTube mentioning DISH.
While DISH did not seek attorneys' fees or costs, it did demand a permanent injunction.
The Court was happy to oblige, enjoining all defendants and anyone acting in concert with them from "conducting the Rebroadcasting Scheme, or otherwise receiving or assisting others in receiving DISH's satellite communications or the television programming that comprises such communications without authorization from DISH."
The Court also ordered the defendants to stop selling IPTV subscriptions granting unauthorized access to DISH programming.
The memorandum decision and order can be downloaded here (pdf)