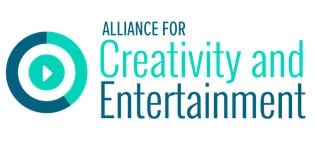 Last November, following a year of upheaval for third-party addon creators and distributors, yet more turmoil hit the community in the form of threats from the world's most powerful anti-piracy coalition – the Alliance for Creativity and Entertainment (ACE).
Comprised of 30 companies including the studios of the MPAA, Amazon, Netflix, CBS, HBO, BBC, Sky, Bell Canada, CBS, Hulu, Lionsgate, Foxtel, Village Roadshow, and many more, ACE warned several developers to shut down – or else.
The letter: shut down – or else
Now it appears that ACE is on the warpath again, this time targeting a broader range of individuals involved in the Kodi addon scene, from developers and distributors to those involved in the production of how-to videos on YouTube.
The first report of action came from TVAddons, who noted that the lead developer at the Noobs and Nerds repository had been targeted with a cease-and-desist notice, adding that people from the site had been "visited at their homes."
As seen in the image below, the Noobs and Nerds website is currently down. The site's Twitter account has also been disabled.
Noobs and Nerds – gone
While TVAddons couldn't precisely confirm the source of the threat, information gathered from individuals involved in the addon scene all point to the involvement of ACE.
In particular, a man known online as Teverz, who develops his own builds, runs a repo, and creates Kodi-themed YouTube videos, confirmed that ACE had been in touch.
An apparently unconcerned Teverz….
"I am not a dev so they really don't scare me lmao," he added.
Teverz claims to be from Canada and it appears that others in the country are also facing cease and desist notices. An individual known as Doggmatic, who also identifies as Canadian and has Kodi builds under his belt, says he too was targeted.
Another target in Canada
Doggmatic, who appears to be part of the Illuminati repo, says he had someone call the people who sent the cease-and-desist but like Teverz, he doesn't seem overly concerned, at least for now.
"I have a legal representative calling them. The letters they sent aren't legal documents. No lawyer signed them and no law firm mentioned," Doggmatic said.
But the threats don't stop there. Blamo, the developer of the Neptune Rising addon accessible from the Blamo repo, also claims to have been threatened.
SpinzTV, who offers unofficial Kodi builds and an associated repository, is also under the spotlight. Unlike his Canadian counterparts, he has already thrown in the towel, according to a short announcement on Twitter.
For SpinzTV it's all over…
TorrentFreak contacted the Alliance for Creativity and Entertainment, asking them if they could confirm the actions and provide any additional details. At the time of publication they had no information for us but we'll update if and when that comes in.