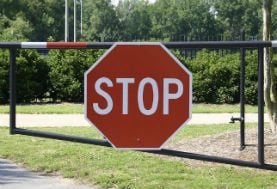 Pirate site blocking in the UK is now commonplace, with the movie, TV show, music, live sports and publishing industries all directly involved.
Recording industry group BPI and its member labels are among the most prolific blocking injunction applicants. To date more than 70 base pirate sites are listed in High Court injunctions but due to their 'dynamic' nature, those injunctions now cover thousands of related sites and domains, including proxy, mirror and clone sites.
These injunctions require the country's major fixed-line broadband ISPs (those in the BT group, Sky, TalkTalk and Virgin Media) to block listed domains, rendering them inaccessible to subscribers. These blocks can be circumvented using VPNs and other tools but a much bigger access hole has existed for some time.
Mobile Networks Lead to The High Seas
While most torrent site users have historically preferred the convenience a PC, the explosive growth in smartphone ownership since blocking began has seen millions of users flood to illegal streaming platforms and MP3 download sites instead.
The reason that happened so easily in the UK is that the injunctions obtained by the BPI, Hollywood, publishers and sports companies only cover fixed-line broadband, not mobile networks. Ten years ago, expensive mobile packages with small data allowances didn't pose much of a threat but today that's clearly not the case so the BPI is taking action.
"The BPI, the representative voice for independent and major record labels, has today confirmed that High Court website blocking of pirate music sites and apps – which previously applied only to users of fixed line broadband networks – is being extended to users of mobile networks, starting with EE, part of the BT group," the BPI's announcement reads.
The UK recording industry group notes that previously-obtained injunctions led to BT group, Sky, TalkTalk and Virgin Media ISPs blocking thousands of domains. Those ISPs include EE, a broadband provider that's also the operator of the UK's largest mobile network.
The BPI says this is the first time since website blocking began in 2011 that a mobile operator has begun blocking pirate sites. So, during the past few hours, we had some tests carried out on EE's network in the UK. The results are mixed.
Recent injunctions obtained by the BPI targeted several platforms including file-hosting site Nitroflare.com and YouTube-ripping site 2Conv.com. Using EE's 4G network the sites now refuse to load but on an iPhone with Apple's iCloud Relay activated, everything returns to normal. Testing another dozen or so blocked domains returns the same results.
This seems to suggest that blocking is taking place on EE but there are some outliers too. For example, another recent target – Mixdrop.co – loads with no issues and the same holds true for ThePirateBay.org, the BPI's first ever blocking target a decade ago in 2012.
BPI Welcomes EE Development
The BPI cites figures from telecoms regulator Ofcom showing that in the last quarter of 2021, there were 85 million mobile subscriptions in the UK, a figure that exceeds the UK's entire population. Quality of service is good too, not exactly an ideal scenario for suppressing piracy.
"Mobile data connections are faster and more reliable than ever," says BPI General Counsel Kiaron Whitehead. "A quarter of people now connect to the internet over 3G, 4G and 5G rather than broadband and wi-fi. That growth brings with it the risk of increased music piracy."
Whitehead notes that revenue generated by pirate sites goes into the operators' pockets while none goes back to artists. Enhanced blocking on mobile networks may go some way to improving that.
"We are therefore pleased that EE – which was the first mobile network to launch 5G to the UK population – has now become the first mobile network to block pirate sites which are subject to our High Court blocking Orders under section 97A of the Copyright, Designs and Patents Act 1988," Whitehead adds.
Mobile Network Blocking Raises New Questions
Considering the millions the company spends on advertising and marketing each year, EE makes absolutely zero personal appearance in the BPI's announcement, not even a short comment from a spokesperson.
It's hard to draw firm conclusions but this tends to suggest that EE doesn't view site blocking as an exciting marketing opportunity. However, EE's lack of public support raises other questions too.
The terms of site-blocking injunctions are negotiated between rightsholders and the ISPs. The details are hammered out in private but we do know that blocking on mobile networks was previously ruled out and is therefore not included in the orders handed down by the High Court.
That raises the question of whether EE Limited has made an agreement with the BPI to block sites voluntarily or whether additional court processes will be needed to modify existing injunctions. That leads to even more questions.
If EE is covered by existing injunctions or intends to block voluntarily, why are other mobile providers (e.g Sky Mobile, owned by Sky UK Limited) not carrying out BPI blocking as well?
There's also the issue of 'BT group' companies being covered by existing injunctions. BT owns EE but BT Mobile customers also use the EE network. Does that mean users of BT Mobile will experience blocking on their connections too?
The same thing can be said about subscribers to other providers including Plusnet Mobile, Utility Warehouse, and other smaller companies such as 1pMobile, The Phone Co-op, Ecotalk, IQ Mobile, Zevvle, RWG Mobile, and To The Moon. These all use the EE network.
Also, today's announcement only mentions BPI blocking injunctions in respect of EE. Is that the limit of EE's blocking or does it intend to block the many, many thousands of sites listed in injunctions obtained by the MPA and Premier League, for example?
And then there is the matter of EE's main competitors – O2, Three, and Vodafone. As a company, O2 has been named previously in at least one BPI fixed-line broadband injunction but Three and Vodafone have not. There is no mention of those companies implementing blocking so at least at this stage, it seems likely they haven't agreed to it.
That leads us to all the injunctions handed down by the High Court in the past, which currently cover most of the big pirate sites. Will the BPI have to go back to court and have them all modified or perhaps the other providers will act voluntarily?
All of these questions were put to the BPI before the publication of this article. We'll provide an update when we hear back.