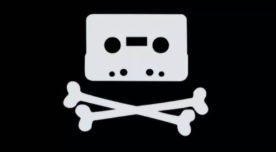 As reported earlier this month, a group of record labels under the umbrella of the British Recorded Music Industry Ltd (BPI) and Phonographic Performance Ltd (PPL), appeared at the High Court with a request for the country's major ISPs to block several stream-ripping sites.
In comments to TorrentFreak, BPI General Counsel Kiaron Whitehead confirmed that a process had taken place via an online hearing on February 3, 2021, with the aim of reducing piracy levels in the UK. According to a new communication from the BPI, Mr Justice Miles at London's High Court has now rendered his decision, one that will be welcomed by the entire recording industry.
High Court: Stream-Ripping Sites and App Infringe Copyright Law
The full decision is yet to be published but according to a statement by the BPI, the High Court ruled that the operators and users of several ripping-related websites use the services of the ISPs to download copyrighted music in breach of copyright. As a result, the ISPs are required to block access to them, as they have done following many similar actions against regular torrent and streaming sites.
In the application filed by companies including Warner, Sony, and Capitol Records, it was claimed that the sites 2conv.com, flvto.biz, 2Convert.net, H2Converter.com, H2Download.org, Flv2mp3.by, Flvtool.com, and Ytbapi.com, enable users to rip music from sites like YouTube, contrary to copyright law.
Today's release by the BPI mentions only 2Conv, Flvto, Flv2mp3 and H2Converter by name as candidates for blocking. Checks at the time of writing reveal that that 2Convert.net, Ytbapi.com, H2Download.org, and Flvtool.com are currently non-operational.
"There are four currently active stream ripping sites to be blocked, varying in popularity – namely 'Flvto' (with an average 58 million annual UK visits over the last three years), '2Conv' (25 million annual UK visits), 'Flv2mp3' (1.7 million annual UK visits) and 'H2Converter' (700,000 annual UK visits), plus the downloadable app provider 'MP3 Studio' (1.2 million annual UK visits)," the BPI notes.
Case in Development For Two Years
The music industry considers stream-ripping to be the most significant piracy threat. The BPI puts a price tag of £200 million in losses to music piracy in the UK overall, with a sizeable portion of that down to stream-ripping from legitimate platforms such as YouTube.
As a result, the BPI says it has spent two years preparing the case against the stream-ripping platforms, eventually producing 3,000 pages of evidence in support of its application for a blocking injunction.
Negotiations with the country's largest ISPs – BT, EE, PlusNet, Sky, TalkTalk and Virgin Media – were a key part of the process, with the BPI stating they took place over a period of months, with an application eventually brought under Section 97A of the Copyright, Designs and Patents Act 1988. None of the ISPs opposed the case or attended the hearing after agreeing to comply with the Court's decision.
Second Application For Injunction – Cyberlocker 'Nitroflare'
In a second application for injunction against the same Internet service providers, the labels also requested blocking of the cyberlocker site 'Nitroflare'. In common with the judgment against the stream-ripping platforms, Mr Justice Miles found that both the operator and users of Nitroflare use the services of the ISPs to download copyrighted music, contrary to copyright law. As a result, the ISPs must also block access to Nitroflare.
"[S]ites like Nitroflare are deliberately designed to encourage and reward users to upload music and other valuable copyright material, and illegally share links to it with others who can then illegally download it," the BPI's statement reads.
"Mr Justice Miles found that although music only represents around 10% of all files available on Nitroflare, the site warranted being blocked because it actively encouraged illegal sharing and it was highly unlikely that the site was being used for legitimate storage on a significant scale. The site also rewards those who illegally share music and penalizes those who do not share by deleting their files."
According to research carried out by the BPI for the period January 2018 to December 2020, Nitroflare received an average of 3.5 million annual UK visits over the three-year period.
Decision Welcomed By The BPI
"Illegal sites, including stream rippers and cyberlockers, rip hundreds of millions of pounds from the music economy in the UK every year and hold back the growth of the UK's legal streaming market," says BPI Chief Executive Geoff Taylor.
"The BPI takes action on multiple fronts for labels and artists to ensure that platforms that use music pay fairly, but we would like Government to set a clear duty of care on digital platforms to prevent illegal content appearing on their services, and make it simpler, cheaper and faster for creators to take action against the illegal use of their work. This can make the UK the best country in the world to invest in music and to be a music fan."
BPI General Counsel Kiaron Whitehead, who led the litigation, describes both judgments as important, both legally and practically.
"They are not a silver bullet, but they develop existing European law and represent a significant step forwards in copyright law in the UK," he says.
"We are grateful to the High Court in dealing with this group litigation so efficiently in an online hearing. The BPI will be taking further actions following these judgments."