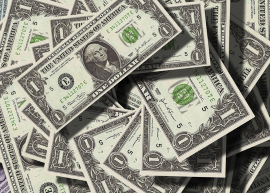 Some people believe that the early internet received a welcome uptake boost when the adult industry began to move online. Three decades later, many countries believe the internet – and children especially – would be better off if adult content was heavily restricted online.
The main problem is readily accessible 'tube' sites. Once hated by the adult industry because they were filled with pirated content that was never paid for, big-name tube sites like Pornhub are today owned by corporations which finance, produce, and distribute their own adult entertainment content.
As a result, these 'legal' tube sites now find themselves trying to rid the internet of 'illegal' tube sites, which prefer the original model where sites don't pay for any content at all.
PornEZ Doing Business in the United States
On January 18, 2023, MG Premium, the adult entertainment giant behind brands including Reality Kings, Brazzers, MOFOS, Babes.com, and Twistys, filed a copyright complaint at a California federal court. The MindGeek subsidiary targeted pirate tube site PornEZ.net, its alleged operator Nguyen Hoi, and Does 1-20.
According to the complaint, PornEZ.net received an average of 27.6 million visits per month in the last quarter of 2022, with almost 22% of its visitors hailing from the United States. Building on the site's U.S. connections, the complaint notes that visitors to U.S. social media platforms such as YouTube, came predominantly from the United States, with Facebook, Reddit, Instagram and Twitter users adding to the total. Those that didn't arrive at PornEZ via U.S. social media platforms did so via U.S.-based search engines like Google.
Anyone in doubt that PornEZ was doing business in the United States could look at its domain name registrar (Namecheap) and its delivery network provider (Cloudflare), the plaintiffs continued. The site's popups were geo-located to the United States "on the city level" and the site claimed to be in compliance with 18 U.S.C. 2257, a U.S. law focused on the adult industry,
Claimed Commitment to the DMCA
It's common for certain types of pirate sites to claim compliance with 17 U.S.C. § 512 of the DMCA, which under appropriate circumstances can limit liability for the existence of infringing content on a platform. PornEZ claimed similar compliance and noted that it would take down infringing content in response to DMCA notices. MG Premium's experience told a different story.
"[D]efendants systematically refuse to comply with proper and compliant DMCA takedown notices against their own terms and conditions and displayed instructions," the company informed the court.
MG Premium said that in December 2022, 7,818 of its copyrighted works were available on PornEZ via 51,375 URLs. A more recent accounting reveals that the company submitted 19,586 DMCA notices in an attempt to remove 116,757 infringements.
Aside from non-compliance with takedown requests, PornEZ failed to register as a service provider at the United States Copyright Office, meaning that in the event of a lawsuit, the safe harbor provisions of the DMCA would not apply.
The complaint concluded with a request for a broad injunction and statutory damages for willful copyright infringement, inducement of copyright infringement, and vicarious and/or contributory copyright infringement, in the amount of $150,000 for each work infringed.
Defendants Served But Did Not Appear
In August 2022, a DMCA subpoena obtained by MG Premium resulted in Cloudflare handing over information about the operator of PornEZ.
"In response, Cloudflare provided customer profile, billing and payment data, and user login information that shows the operator logging into Cloudflare's US servers to control certain site operations," MG Premium informed the court.
"Cloudflare production showed that the billing listed the 'Responsible Party' as customer ID 351754. The name provided was Nguyen Hoi with an email address. No physical address was provided. Through the email address, a total of 11 payments have been made to Cloudflare since August 7, 2021."
While the payments were made via PayPal, these were tokenized payments, meaning that the operator obtained unique tokens or card account numbers from a third-party vendor, and used these to pay Cloudflare, instead of using their own account. It appears that left the plaintiffs with just a name and email addresses.
In February 2022, the defendants were served with PDF copies of the complaint and a court order, via email. Fairly predictably, they did not answer the complaint or appear in any way, so a default was entered against Nguyen Hoi on April 11, 2023.
Massive Claim For Damages
This week MG Premium filed a 33-page motion for default judgment against Nguyen Hoi, supported by 10 pages of declarations from Jason Tucker of anti-piracy company Battleship Stance and Andreas Alkiviades Andreou, a Cyprus-based director of MG Premium.
"The sale of memberships to MG Premium Ltd.'s paid membership websites where MG Premium Ltd. offers its copyrighted works is directly damaged by Defendant's display of its works for free. Simply stated, potential MG Premium Ltd. customers will not pay monthly rates for the right to access and view content that is available for free," the motion notes.
Sales lost to piracy are notoriously difficult to calculate, as unintentionally demonstrated below.

While over $275 billion would indeed be a lot of sales to lose every month, even the $275 million suggested as potential monthly revenue in the motion is optimistic. MG Premium admits that "not all 27.6M monthly visitors" of PornEZ would have been MG Premium customers, but that's the purpose of statutory damages; precise calculation of loss isn't required.
"Infringements here were and are willful and malicious. Defendant knew that his conduct was unlawful and acted without the slightest pretense of a justification. Defendant uploaded MG Premium, Ltd.'s copyrighted works onto PornEZ.net. At a minimum, Defendant was made aware of the infringements upon takedown notices sent by MG Premium Ltd. Defendant's objective was to unlawfully display Plaintiff's property for financial gain. There is no other plausible objective," the motion states.
"Defendants' illegal actions were not a momentary lapse, but part of a sustained commercial enterprise. To deter others from the same temptation, a large award is appropriate. Defendants willfully infringed 7,818 of Plaintiff's works on 51,375 separate and distinct webpages resulting in millions of views. The sheer volume of infringements indicates the willfulness of Defendant's actions and the value of using Plaintiffs content."
For willful copyright infringement, MG Premium requests a total of $117,270,000 in statutory damages plus $4,670.47 in attorney's fees and costs. The company also seeks a permanent injunction against the defendant and anyone acting on their behalf from infringing any of its copyrighted works moving forward.
Verisign should also hand over the PornEZ.net domain, while Cloudflare and Namecheap should be enjoined from continuing any service contracts or services to the defendant. It's unclear whether that should also apply to any future business, but without being able to identify the defendant more positively, that could prove impossible.
The complaint, motion for default, declarations, and proposed order can be found here (1,2,3,4,5, pdf)