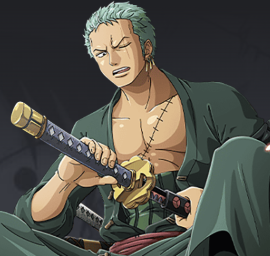 For at least five years, major rightsholders in the United States have issued regular warnings that Vietnam represents an emerging piracy threat.
Pirate site brands, including 123movies, Putlocker, Kisscartoon, 123movieshub, and GoMovies, were suddenly recognized all over the world, despite in many cases having been copied from 'pirate' brands already in existence. After the US Ambassador to Vietnam got involved in 2018, calling on government officials to launch criminal prosecutions, several persistent sites suddenly shut down.
Over time, several hundred domains reappeared online with similar branding, but none were as relevant or persistent as those previously removed from the market. Instead, a series of soon-to-be 'mega brands' were gaining a foothold, some on their way to 100 million, 150 million, then 200+ million visits per month – each.
Update: July 14, 2023 The domains zoro.to, zorotv.to, and zoronetwork.ru now fully redirect to the ACE anti-piracy portal. Visits are tracked by a "utm_campaign=Redirect" URL, a strong indication that ACE was behind the site's closure.
Hollywood Visits Vietnam
Despite important legal developments in Vietnam earlier this year, it was still unclear whether the government would begin to take action against local pirate platforms.
On June 29, 2023, Deputy Minister of Public Security Lieutenant General Le Quoc Hung welcomed to Vietnam two important guests from the United States; Jan van Voorn, Head of the Alliance for Creativity and Entertainment and Chief of Global Content Protection at the MPA, and Karyn Temple, the Hollywood industry group's Executive Vice President and Global Chief Counsel.
The Ministry of Public Security described the visit as an opportunity for the two sides to have "open, substantive and effective exchanges" on the protection of content online. Vietnamese authorities offered assurances that the fight against intellectual property crime would be stepped up; for their part, ACE and the MPA were asked to share information to strengthen cooperation between the parties.
On the same day, local media published an interview with van Voorn, during which he took the unusual step of calling one pirate site by name; Zoro.to.
Zoro.to
With over 205 million monthly visits, ACE had a clear goal in mind for the giant pirate site. "To close the website completely, avoiding the situation of it closing and then opening," a local news outlet reported.
Momentus Week in Vietnam
On Monday, July 4, we were able to confirm that ACE had already booked a significant win in Vietnam. The recent closure of 2Embed, a site that acted as a video library for hundreds of other sites, was the result of the anti-piracy group's work.
"[T]he service was shut down through direct operator outreach," ACE chief Jan van Voorn informed TorrentFreak, a possible reference to the "Knock-and-Talk" strategy now closely linked with the anti-piracy coalition.
Running in parallel, news began to emerge of big changes at Zoro.to. For reasons not immediately made clear, the site suddenly abandoned its Zoro.to domain and then reemerged at Aniwatch.to, sporting a brand new coat of paint and according to site staff, a new set of people at the helm.
Aniwatch.to is the new Zoro.to
"Everyone calm down, Zoro is acquired by a new dev team, they will now handle the whole website and social network accounts," an announcement on the site declared. "Do not worry, all the data will remain the same, the old staff will keep supporting the server."
Big Sites Never Switch Domain on a Whim
The suggestion that Zoro.to had rebranded simply because it had grown tired of its old domain and liked the idea of a fresh design, was implausible at best. Seizing a pirate site's domain is one of the most punishing enforcement techniques, and sites don't inflict that on themselves for no reason.
Soon after the switch, a site admin on the rebranded site – Animewatch.to – was a little more candid, although a DMCA issue seemed unlikely to dictate a change of theme.
That message was posted eight days ago, and in the past few hours, more information came to light supporting the theory that Zoro.to was probably under pressure from ACE/MPA directly, or maybe indirectly via local authorities.
As the image below shows, Zoro.to's nameserver records have now been updated to point to ns3 and ns4.films.org. These nameservers are operated by the MPA and when site operators hand over their domains as part of a settlement, most of the time they are updated with these details.
To ensure that these records are indeed correct, we conducted a domain lookup directly at the Tonga Network Information Center (Tonic), the domain registration authority in control of the .to TLD. Those records confirm the details above and also provide a domain 'edited' time of 07:14 on July 13, 2023.
Domains offered by Tonic carry no personally identifying WHOIS records. Tonic says that maintaining that type of database would reveal registrant information, something that many of its customers consider "invasive of their privacy."
This means that we cannot confirm that the Zoro.to domain has been transferred to MPA ownership already, whether it will ever be transferred, or indeed whether the addition of MPA nameserver details is intended to be permanent.
What we can confirm is that Zoro.to isn't the only pirate site domain displaying these kinds of changes today. Pirate movie streaming site Goku.to displays similar domain records after enjoying around 32 million visits back in April and then slowly drifting away.
A similar domain, Goku.sx, on a very similar-looking site, made its first appearance in April and now receives almost 43 million visits per month.
Another domain, gokutv.me, is just getting started. Visitors from the United States are up 94% in a month, the United Kingdom 185%, and India 216%. Just another day at the office for pirates.