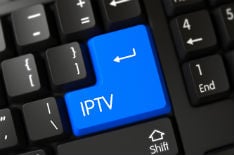 Back in 2018, broadcaster DISH Network sued the people behind pirate IPTV service SetTV.
Within months, defendants Nelson Johnson and Jason LaBossiere found themselves on the wrong end of $90 million judgment for breaches of the Federal Communications Act. The court also issued a permanent injunction that prevented the defendants and any cohorts from operating a similar service in breach of DISH's rights.
DISH believed the injunction was airtight but according to the broadcaster, that didn't stop former Set TV owners Jason LaBossiere, Sean Beaman and Stefan Gollner from launching new pirate IPTV services. DISH's allegations, which are supported by evidence including recorded telephone conversations obtained from a jailhouse, are detailed in our earlier article.
In summary, DISH believes the men are behind ExpediteTV, Mundo TV, and Must TV, something that amounts to contempt of court, deserving of the case being reopened, and sanctions of $1,000 per day. But it appears that is just the beginning of the new interactions with the broadcaster's legal team.
DISH Files Brand New Piracy Lawsuit
Filed by DISH, Sling TV and NagraStar in a Florida court this week, the lawsuit names Jason LaBossiere, Sean Beaman, Stefan Gollner and Osivette Brito as defendants, together doing business as ExpediteTV, Mundo TV, and Must TV.
It references the earlier SetTV lawsuit, noting that Beaman and Gollner were co-owners of the corporate defendant Set Broadcast LLC, along with LaBossiere. Brito is identified as a reseller of the SetTV service. According to DISH, the defendants rebranded SetTV as ExpediteTV and sold its services via expeditetv.com.
Mundo TV and Must TV are described as rebranded versions of ExpediteTV that were sold to subscribers via the domains mundo-tv.com and must-tv.com, in breach of the agreed settlement and court injunctions in the earlier lawsuit.
New Lawsuit Goes Deeper Than The Original
In common with the SetTV case, it's alleged that DISH programming was illegally obtained from DISH satellite transmissions and illegally broadcast on ExpediteTV. If proven, these actions constitute violations of the Federal Communications Act but the new lawsuit also alleges copyright infringement offenses too.
According to the complaint, the DISH or Sling programming retransmitted on Mundo TV and Must TV was obtained via the internet communications of these companies since watermarks were detected in their output channels. The source of the channels were official DISH and Sling accounts that were leveraged to breach access controls (DRM).
"The DRMs are believed to be circumvented using either a differential fault analysis attack where faults are injected into the DRM to disrupt its operation and create pathways to extract the keys necessary to decrypt DISH Programming and Sling Programming, or a man-in-the-middle attack whereby customized software is used to bypass the DRM by intercepting DISH Programming or Sling Programming passing from the DRM's decryption library to the user's viewing platform", the complaint explains.
Whichever method was utilized, this constitutes a breach of the DMCA's anti-circumvention provisions, DISH and Sling say.
Sales of 'Device Codes'
In all similar DISH lawsuits, subscriptions to pirate IPTV services are described as 'device codes' and this one is no different. According to the broadcaster, device codes for all three services were sold for around $24 per month. The services reportedly require users to download Lenox Media Player and Ultra Media Player, viewing software that was reportedly developed by Brito.
Sales of the 'device codes' for Expedite TV were deposited in a bank account established by Gollner and credit card payments were processed through a Florida fictitious business name linked to LaBossiere and Beaman. Codes for Mundo TV and Must TV were reportedly processed through entities linked to LaBossiere, Beaman, Gollner and Brito. (additional details)
Claims for Relief
DISH says that when its satellite broadcasts were obtained and device codes were sold without authorization, that constituted willful violations of the Federal Communications Act (47 U.S.C. § 605(a)). Assisting others to receive programming that they weren't entitled to via the media players amounts to willful violations of 47 U.S.C. § 605(e)(4).
On the copyright infringement front, DISH and Sling claim that gaining access to programming by bypassing DRM represents willful violations of the DMCA's anti-circumvention provisions under 17 U.S.C. § 1201(a)(1)(A).
As a result, the plaintiffs are requesting a broad permanent injunction and an order finding the defendants in contempt of court in the SetTV case, plus sanctions.
In addition, DISH is seeking damages in excess of $100,000 for each violation of the FCA on one count and DISH and NagraStar up to $100,000 on a second. DISH and Sling are also seeking up to $2,500 for each violation of the DMCA.
The precise level of the overall damages will need to be determined following discovery but given the earlier $90m judgment, the final amount will be considerable, especially given the DMCA breaches and alleged contempt of court.
The complaint can be found here (pdf)