A little while back, Bijan Stephen over at The Verge published a well-received piece on the topic of Plex, the popular media server software. It's well worth a read for those who aren't already familiar with this incredibly sleek tool.
For those in need of a quick summary, Plex comes in two parts. A server component that does all the hard work behind the scenes on the host computer and a client, which can be typically run on a smart TV, Firestick-like device, tablet, phone or indeed another computer. The latter is used to access the former.
In brief (and from a video consumption perspective) people can dump all of their properly named movies and TV shows into a folder, adjust a few settings, wait a minute or three and have this uninspiring bleak landscape…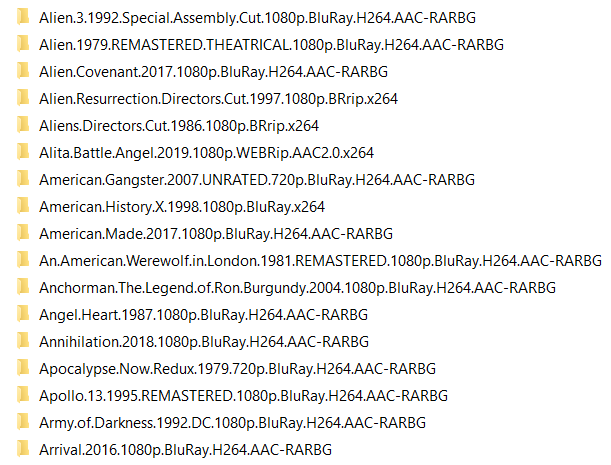 ….transformed into something like this: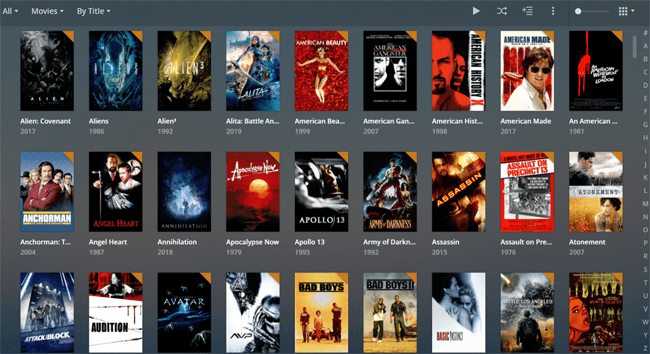 Users of software like Popcorn Time or Showbox will probably wonder what all the fuss is about – but that's only if they haven't used Plex.
When properly configured (and it isn't hard) its search and curation features blow Netflix's out of the water. Search by genre, actor, director, running time – almost anything is possible. As a bonus, Plex has one of the most beautiful interfaces ever made for media consumption.
What Plex doesn't have, when people first install it, is any movie or TV show content in its library – especially of the kind shown above. The company behind Plex is completely above board, providing a tool that's no more responsible for piracy than Windows or Android. Nevertheless, plenty of users build their own self-hosted Netflix-beaters with Plex, sometimes with the help of others.
The article in The Verge explains how some Plex users solve this problem by teaming up with other Plex users to share their own libraries. It a system that operates in a manner not dissimilar to the way smaller BBS admins of yesteryear traded and obtained content for their own platforms.
As The Verge put it, "as streaming offerings become more expensive and convoluted, people are setting up their own smaller, more intimate platforms." And indeed they are, but there's more to this rodeo.
There is a side to Plex use (copyright holders and indeed Plex itself will argue 'abuse') that isn't small at all. It doesn't involve sharing any of your own content either, it's a simple case of handing over a few dollars, euros, or pounds and suddenly everything is a click away.
If one knows where to look, so-called P4S (Plex For Share) services are available that make Netflix's multi-billion dollar offering look like a second-class citizen. And after handing over the cash or requesting a free trial, users can be accessing huge – HUGE – libraries of content in a matter of minutes.
The smaller and cheaper shares (a few hundred movies and TV shows, a handful of simultaneous users) are probably being run on home connections. The bigger and more expensive ones are entirely more professional, offering thousands of video files to many concurrent users.
Just as an example, one particular service (for less than $10) per month, lists more than 11,000 movies in HD and above (including 4K) plus 2,000 TV shows. Others prefer to list content in terabytes, with more than 200TB not being particularly uncommon. These big boys utilize CDNs to ensure content is delivered seamlessly to subscribers, wherever they may be.
The big deal here isn't just the volume of content available, it's the nature and breadth. Given that professional P4S offers don't have politics to deal with or business models to protect, the movies on offer range from old classics to the very latest blockbusters. And Friends will not be removed because somebody offered a better deal.
The world of Plex shares is nothing new and for those thinking that their existence should be kept under the radar, it's already too late. Dutch anti-piracy outfit BREIN, which is affiliated with Hollywood studios, has already taken action against people offering these services to the public. The cat is well and truly out of the bag, it's just a question of how far it will run.
But while Plex might be a pirate's dream, the company is doing some very interesting things to ensure that rightsholders get in on the act. Late last month, Plex announced it had struck a deal with Warner Bros. Domestic Television Distribution to supply free, ad-supported movies and TV shows to Plex users.
The company reportedly has plans for its software to become a "one-stop-shop" for content and has grand plans to begin reselling subscription content in 2020 along with video on demand products. This opens up the possibility of introducing pirates to premium products in an interface they are already very familiar with.
While some will naturally object, this could be clever bridge-building in action. Big content companies would never try to tempt pirates by putting movies or TV shows on The Pirate Bay, for example, but Plex and the company behind it are so neutral, politics can be kept to a minimum. Let's see how it plays out, things could get very interesting.