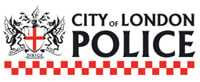 For the past several years the Police Intellectual Property Crime Unit (PIPCU) has been at the forefront of Internet-focused anti-piracy activity in the UK. The government-funded unit has been responsible for several high-profile operations and has been praised by a broad range of entertainment industry companies.
After carrying out raids against the operators of dozens of sites, PIPCU likes to take control of their domains. They do this for two key reasons – one, so that the sites can no longer operate as they did before and two, so they can be used to 'educate' former users of the downed sites.
That 'education' takes place when visitors to the now-seized 'pirate' domains are confronted not with a torrent, proxy, streaming or links site, but a banner published by PIPCU themselves. It's aim is to send a message that sites offering copyrighted content will be dealt with under the law and to suggest that their visitors have been noted.
Earlier comments by PIPCU suggest that its banner has been seen millions of times by people who tried to access a 'pirate' site but subsequently discovered that it no longer exists. Last month in an announcement on Twitter, the unit revealed that since Jul 2015 it has diverted more than 11m 'pirate' site visits.
#DidYouKnow since July last year we've diverted over 11m views from pirate sites to our #PIPCU warning page? pic.twitter.com/mhpojq9AP1

— City Police PIPCU (@CityPolicePIPCU) June 15, 2015
While the hits continue to mount for many domains PIPCU has seized (or gained control over by forcing site operators or registrars into compliance), it's now likely that the group's educational efforts will reach a smaller audience. Tests carried out by TorrentFreak reveal that PIPCU has somehow lost influence over several previously controlled domains.
Instead of the now-familiar PIPCU 'busted' banner, visitors to a range of defunct sites are now greeted with expired, advert-laden or 'for sale' domains.
MP3lemon.org, for example, currently displays ads/affiliate links. The same goes for Boxingguru.tv, a domain that was linked to a high-profile PIPCU raid in 2014. Former proxies Katunblock.com and Fenopyreverse.info, plus former streaming links site Potlocker.re complete the batch.
Other domains don't carry ads but are instead listed for sale. They include former anti-censorship tool site Torrenticity.com, proxy index PirateReverse.info and H33T proxy h33tunblock.info.
The fate of the final set of domains is much less glamorous. Movie2KProxy.com, Movie4KProxy.com, EZTVProxy.net, Metricity.org, YIFYProxy.net and TorrentProxies.com all appear to have simply expired.
Whether these domains will be snapped up at the first opportunity or left to die will largely hinge on whether people believe they can make a profit from them. Some have already changed hands and are now being touted for a couple of thousand dollars each but others are lying in limbo.
In any event, none of these domains seem destined to display PIPCU's banner in the future. Whether or not the unit cares right now is up for debate, but if any of the domains spring back into life with a 'pirate' mission, that could soon change.
Unlike Megaupload's old domains they don't appear linked to obvious scams, so that's probably the main thing.