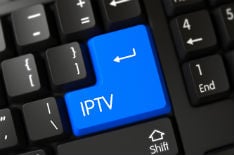 With the start of the new Premier League season just hours away, football fans can look forward to a new season offering the best the sport has to offer. For some fans hoping to enjoy the action on TV, alternative preparations may need to be made.
Cheap access to Premier League football is one of the primary drivers for pirate IPTV uptake in the UK. These services generally offer all of the games (including 3pm kickoff matches) at a very low price but they are prone to disruption if they attract the attention of rightsholders and the authorities. That appears to be the case in respect of a few suppliers this week.
Suspected IPTV Suppliers Targeted in the UK
According to an announcement from anti-piracy company the Federation Against Copyright Theft, during the past week police units targeted several suspected suppliers of pirate IPTV services around the UK. FACT investigators were reportedly in attendance when the Eastern Region Special Operations Unit, West Yorkshire Police, and Dyfed-Powys Police delivered cease-and-desist notices to people's homes.
"The initiative is aimed at preventing the illegal supply of IPTV streams, with investigators visiting homes in Essex, Hertfordshire, West Yorkshire and Pembrokeshire to serve notices informing suspects to cease any illegal activity with immediate effect," the release reads.
"This latest action targeted suspects who were promoting unauthorized access to premium television content, which affects broadcasters and rights owners in the UK and worldwide, causing financial harm to the industry and the economy."
There is no specific mention of Premier League content in the release but FACT is a close partner of broadcasters including Sky, which have a direct interest in ensuring pirated streams are disrupted whenever possible.
Relatively Low-Level Suppliers Receive High-Level Attention
All of the individuals served with a cease-and-desist notice over the past week are reportedly lower-level players in the pirate IPTV world. No specific details have been made available but it seems more than likely these were people involved in the resale of pirate IPTV subscriptions, otherwise known as resellers. Nevertheless, these people play a crucial part in the IPTV business by obtaining sales on the ground and funneling them to the large operations they serve.
West Yorkshire Police and Dyfed-Powys Police have considerable law enforcement firepower but it's noteworthy that the operation was also supported by the Eastern Region Special Operations Unit (ERSOU), a division dedicated to tackling everything from organized crime to terrorism investigations.
The stated aim of the operation was to prevent the targets from undertaking criminal activity while deterring others from a similar path. Having ERSOU on the doorstep sends a pretty powerful message.
FACT Drives Home Fraud Message
In common with the majority (if not all) of the recent cases pursued by FACT and its broadcasting partners in respect of IPTV, the key signal is that offering or receiving TV services illegally can be prosecuted under the Fraud Act. There is no deviation following this week's action.
"We employ a range of tactics to prevent the provision of illegal streaming. Our continuous activity targets different elements of the global piracy landscape, with consideration given to the scale of the offending to ensure effective and proportionate action is taken," says FACT Chief Executive Kieron Sharp.
"By taking these measures we are sending a clear message. Piracy is fraud and anyone motivated by financial gain from doing this needs to know that this is a crime which will be taken seriously by Police."
West Yorkshire Police Officer David Hayes notes that while offering pirate IPTV services can make sellers some money in the short term, when police are aware of their activities they will bring them to an end.
"People may not think they are causing harm by selling streaming services for a quick penny but if you choose to do so, you are breaking the law and there will be consequences when you are caught," Hayes says.
"It was good to support FACT in West Yorkshire and we hope this collaboration will send out a clear message to those who think they can get away with it. We will find you."
According to FACT and the police, more actions of a similar nature are being planned.