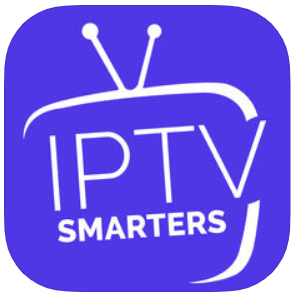 People who want to view IPTV services on their mobile or set-top devices need a software player with which to do so.
IPTV Smarters is one of the most impressive and popular applications in the niche and is used by large numbers of users on both Android and iOS-based devices.
Up until today, people could just head off to Google's Play Store to download a copy. However, visitors to the page are now advised that the URL no longer exists, a pretty clear indication that IPTV Smarters has been deleted from the service.
Given the popularity of the software, TorrentFreak spoke with New Spark Technology, the company behind IPTV Smarters. Amanpreet Singh, who is listed as the person behind the Android app, says that the tool was indeed removed from Google Play following a complaint.
Singh says that he prefers not to share the details of the complaint, or reveal who sent it, because "it's just a false complaint as usual." The developer informs TF that this is the third time that the app has been deleted from Google Play and the company's legal team is on the case.
"It's normal [to receive such complaints] and [it has] happened three times so far. We had it sorted out last time and this time. We have executed the same procedure with the help of our lawyers," he says.
The last time the app was taken down earlier this year it remained offline for 10 days. This time the company says it will "try to get it back as soon as possible."
"As it's just a video player, that's why it will be back very soon," Singh says.
While many people understand that IPTV Smarters doesn't provide any content or IPTV streams to users, there are plenty out there who don't seem to appreciate how it all works. They see IPTV Smarters getting recommended as a good IPTV-viewing solution and then expect the company to provide the streams as well.
In response, the company says it added a popup disclaimer to its site a few days ago, unconnected to the current disappearance of its app from Google Play, explaining that it doesn't "endorse or guarantee" the use of its software by third parties "for streaming and subscriptions."
"We respects the Intellectual Property rights of others and does not endorse any of the Intellectual Property violation by third parties. Linking of New Spark Technology, WHMCS & IPTV softwares to any of the third party links or platforms does not constitute any of the its endorsement or sponsorships [sic], it reads."
"We put the disclaimer on our website because many users keep asking for a subscription ( username / password and url ), that is what we don't offer," Singh informs TF.
"Also, many customers keep asking us why their channels are not working blah blah blah. So, to prevent us getting unnecessary questions, we updated the disclaimer."
At the time of writing, the App Store variant for Apple devices is still online via the web and installable on iOS devices, suggesting that the problem is, at least for now, isolated to the Android variant.
Precisely when that will return for download is uncertain but Singh appears confident it won't take too long.