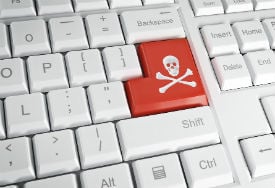 This week, Adobe delivered a worrying message to legitimate users of its software and services in Venezuela.
In response to a sanctions-related executive order (pdf) handed down by the US Government, the software company said it would have to terminate business relations with subscribers in the country.
This means that legitimate users of Photoshop and other Adobe software and services will lose access to the tools they've paid for. With all accounts set to be terminated on October 29, 2019, many customers will be left high and dry, with only a refund to look forward to – hopefully.
"If you purchased directly from Adobe, we will refund you by the end of the month for any paid, but unused services. We are working with our partners on the same," the company announced.
The withdrawal of Adobe from Venezuela will no doubt deliver serious inconvenience for the country's licensed users. However, they are in the minority. Licensing software doesn't appear to be a mainstream activity, even in the face of decreasing price tags for Adobe products, for example.
According to Giampiero Posa of Posa Studio Creativo, a certified Adobe training center in Venezuela, the annual $200 fee for Adobe suite is still a luxury given the dire economic situation in the country. Just a few years ago, the cost was $1,780, a headline figure which did nothing to help piracy rates in the country.
The most recent Global Software Survey (pdf) published in 2018 by the Software Alliance (BSA) shows that in the previous year, Venezuela had the world's joint second-highest rate of unlicensed software installation. At 89%, the country tied with Zimbabwe and was edged out only by Libya with 90%.
Figures from the trade group show that the situation hasn't improved at all in eight years. In 2011, unlicensed installs accounted for 88% of the Venezuelan market, a figure that remained stubbornly stable until a 1% increase in 2017 made the situation marginally worse.
Clearly, the removal of offerings from Adobe and other companies offers no hope of a decline anytime soon but of course, alternatives do exist. Open-source tools provide a legal alternative but given high piracy rates and the comfort with which unlicensed software is apparently consumed, even more piracy seems the likely outcome.
And the possibility of consequences for that, especially factoring in hostility from the United States, seem more distant than ever.
A review of Venezuelan copyright litigation, published by Manuel Rodriguez of the Antequera Parilli & Rodriguez law firm, states that to date "there have been few cases of copyright infringements being sued before the courts."