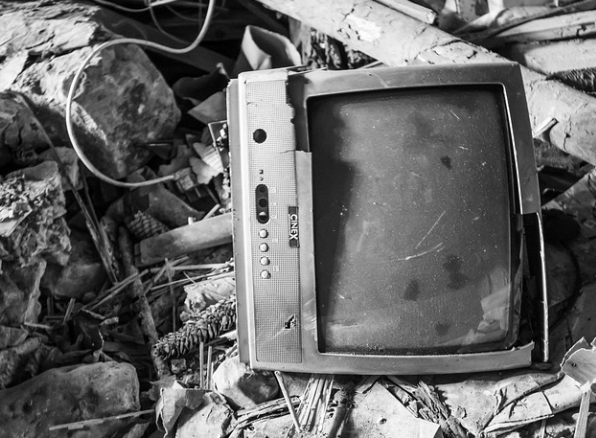 A few days ago, USTVGO users were presented with a disappointing message.
Out of the blue, the site's clean homepage, which usually carries links to over a hundred channels including ABC, CBS, NBC, and Nickelodeon, was replaced with just four words; Sorry, we are closed.
Mystery Disappearances
When the message first appeared, some had hoped that the downtime would be temporary. But, as time passed, a short hiatus seemed more and more unlikely.
It's not just the main USTVGO.tv domain name that's affected either; many alternative points of access, including ustv247.tv and watchnewslive.tv, display the same "we are closed" message.
To discover more about the shutdown, TorrentFreak reached out to USTVGo's administrators. At the time of writing we're yet to receive a response. The site's email addresses no longer work since USTVGo's mail servers have disappeared. The platform's official Discord channel has also been shut down.
The above suggests that the people behind the site don't want to be reached. That leaves former users and the public with unanswered questions, which will undoubtedly lead to speculation.
On The Anti-Piracy Radar
A statement on USTVGO's website claimed that it was legal 'to watch' its streams. However, the site itself was clearly not seen as a legal streaming service, as the streams were (re)broadcasted without permission from rightsholders.
Despite its popularity, USTVGO never appeared on the U.S. Trade Representative's list of notorious pirate sites, but it was in the crosshairs of copyright holders and anti-piracy groups.
In recent months, the TV streaming website was targeted in DMCA notices sent by ESPN, Major League Baseball, and NBCUniversal, who all had their channels listed on the site.
Anti-piracy outfit Alianza, which represents major TV broadcasters including DirecTV, Discovery, Fox, HBO, and Sky, has also been on to the service for a while. In a 2021 report produced by Nagra, USTVGO was listed as one of the most popular TV streaming sites.
The screenshot above estimates that the service had roughly two million visitors in early 2021, but traffic continued to grow. More recently USTVGO reportedly enjoyed 16 million monthly visits, with almost three quarters coming from the US.
Pressure?
Without official word from the site's operators, we can only speculate about the reasons behind USTVGO's sudden closure. However, in cases like these, some type of legal pressure seems a likely option.
There is no evidence to suggest that a third party has taken control of USTVGO's domains, but perhaps the owners were approached with a cease-and-desist notice.
For the site's former users, whose favorite streaming portal has already gone, the cause of the closure is irrelevant. Some will likely flock to USTVGO alternatives such as 123tvnow, 123tv, tv247, and others.
USTVGO