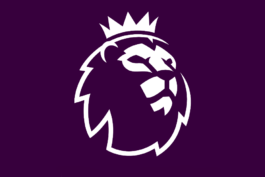 Blocking of pirate websites and services is now a global phenomenon. Mostly carried out by movie and music companies, around 4,000 sites are blocked by ISPs in more than 30 countries.
In the UK, the Premier League has pioneered the blocking of illegal live streams. Using various technologies and under the supervision of the courts, the football league is now able to track streams in real-time and have local ISPs such as Sky and Virgin Media block them in an effort to reduce piracy.
The Premier League clearly believes that this mechanism, which has been sanctioned by the courts twice, is having success. According to a report from Irish Times, the league is now seeking to expand its blocking program to Ireland.
An application filed at the High Court demands that several ISPs including Eircom, Sky, Virgin Media and Vodafone, begin preventing their customers from accessing illicit services. At this stage details are scarce, but it seems probable that this will be a direct expansion of the program previously established in the UK.
The targeted ISPs have yet to comment but given the cooperation they've offered the Premier League in the UK, it seems unlikely they will put up a serious fight. As suppliers of TV content themselves, some have a vested interest in bringing piracy under control since it could make a difference to their own bottom lines.
Interestingly, Irish Times cites an anonymous source who says that the Premier League, in conjunction with Ireland's national police, is already investigating people involved in the supply of pirate streams.
Who these people are is currently unknown but Ireland-sourced streams of TV content are easy to spot on pirate IPTV services due to the advertising in between shows being clearly targeted at Irish customers.