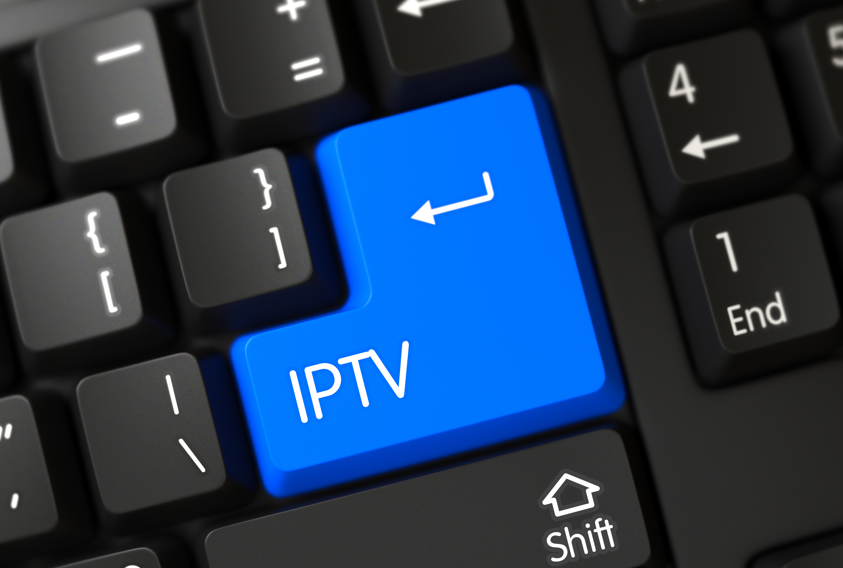 Last week the Financial Times reported that UK pay-TV broadcaster Sky had obtained a novel blocking injunction at the High Court in London.
The report claimed that the country's leading ISPs will be required to block pirate IPTV services nominated by Sky, to protect its "best selling" football games and content broadcast on linear channels including Sky Atlantic.
Premier League Also Obtains IPTV Blocking Order
While Sky attempting to protect its linear content seems like an entirely logical progression, the mention of Sky protecting the most popular football games from piracy seemed somewhat redundant. The most popular games on Sky are Premier League fixtures and since the football body obtains and executes its own blocking injunctions, doubling up wouldn't make much sense.
With no announcements from Sky or the Premier League, and the associated court orders not yet in the public domain, the scope of the Sky order remains unclear. What we can confirm today is that just days after Sky's injunction win, the Premier League also obtained an injunction at the High Court. Given the pattern established a few years ago, this seems likely to be an extension and upgrade of a previously obtained order.
An order covering the 2019/2020 season ran out on July 27, 2020, but was quickly followed by a "sealed order" covering the 2020/2021 season. While that timed out on July 27, 2021, blocking continued during the 2021/2022 and 2022/2023 seasons under the authority of the High Court.
With zero transparency now a feature of these orders, information is harder to come by. What we can confirm is that the Premier League obtained a blocking injunction/extension during the last week of July, just days after Sky obtained its own IPTV blocking order. The injunction allows the Premier League to block pirate IPTV services during the 2023/24 season and then the 2024/2025 season after that.
New Details on Sky's IPTV Blocking Order
The new injunction obtained by Sky and revealed last week wasn't the broadcaster's first foray into the world of ISP blocking orders. Sky previously teamed up with the MPA in 2022, but in the July order the broadcaster seems to have acted alone.
We still can't explain why Sky would block Premier League games already subject to blocking, so for now we're going to assume that isn't the case and a more plausible explanation will appear in due course. In the meantime we understand that the order obtained by Sky may only be valid for a relatively short period; August, September, October, and November 2023.
Another unusual aspect is the provisional blocking information made available to the major ISPs. As far as we're aware, existing orders are very flexible and not especially restricted in respect of which IPTV providers are eligible for blocking. Whether that's the case here is unknown, but Sky will be homing in at least six named brands linked to the supply of infringing streams; BunnyStream, Enigma Streams, GenIPTV, CatIPTV, GoTVMix and IPTVMain.
Messy Market, Little Respect for 'Trademarks'
Given that copycat branding is commonplace in all piracy markets and registered trademarks aren't really a thing, identifying the exact providers targeted here isn't straightforward. Existing information may help to narrow things down, however.
Operating from various domains, the brand GenIPTV has been a target for rightsholders for some time. Under instructions from Italian regulator AGCOM, geniptv.com and its 'portal' subdomain have been DNS blocked in Italy for several years. Genip.tv, which is linked to geniptv.com, appeared in the MPA's submission to the USTR's Notorious Markets report 2021. The studios claimed that, at least in part, the service was operated out of the UK.
BunnyStream-branded variations exist in forms from .com through to .co.uk, and in plural as BunnyStreams. With no obvious way to shorten the odds, moving on to IPTVMain is much more productive.
A short trawl through the Lumen database shows that Sky has taken significant interest in iptvmain.com (1,2,3), iptvmain.co.uk (1,2) and iptvmain.live (1). The service was also mentioned a lot on Twitter back in May, with comments along similar lines to this recent review we spotted on Google Maps.
Why Sky may be interested in these services above all others isn't immediately obvious. One thing that does stand out is the disproportionate use of .co.uk domains among the targets, which may suggest a focus on the UK. But of course, these consumer-facing websites aren't the most important targets, their streaming server IP addresses are, for the next few months at least.