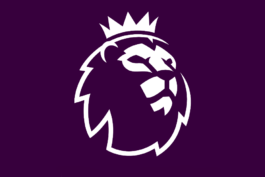 Blocking websites associated with piracy is one of the most common tools deployed against unauthorized content distribution involving movies, TV shows, and music.
However, the rising consumption of pirate sources of live TV, particularly sports, has presented broadcasters with a new challenge.
The Premier League has been attempting to solve this problem in the UK with so-called 'dynamic' blocking injunctions, one which allows servers to be blocked in real-time by ISPs, as matches are underway.
Earlier this month it was reported that the League had filed an application to expand this effort to Ireland. Targeting major ISPs Eircom, Sky, Virgin Media, and Vodafone, the League sought permission to have these companies quickly respond to blocking demands.
On Monday in the Commercial Court, after ISPs either supported or failed to oppose the application, the proposal was converted into Ireland's first dynamic blocking injunction. It will aim to prevent consumers from accessing 'pirate' streams via IPTV services, websites, apps, and third-party Kodi addons.
Counsel for the Premier League told the Court that the bulk of those the company is seeking to block access the company's matches via set-top boxes.
According to a report from Irish Times, the IP addresses of streaming hosts will be updated at least twice while matches are underway so that ISPs are able to prevent their subscribers from accessing the locations. Once the matches have ended, the blocking measures are supposed to stop.
There is also a nod to due process, with hosting companies being told of the existence of the order enabling them to notify their customers (the alleged infringers) that their streams will be blocked.
Targeted suppliers, almost certainly IPTV providers, are also given permission to apply to the court to have their servers unblocked, if any of their legitimate content is rendered inaccessible as a result of the injunction.
In common with the applications in the UK, the order granted in Ireland was in part based on "confidential information" that only the court and the parties involved have access to in order to prevent technical circumvention of the order.
The precise nature of that information isn't clear but we're informed that the blocking process is already well understood by outside parties, with providers able to take countermeasures and, if all else fails, end-users able to deploy VPNs.