After two decades of perpetual battles with pirates, rightsholders and their anti-piracy partners are showing momentum.
There's no victory on the horizon, but a recent surge in collaborative efforts shows that pooled resources and combined skillsets are much more effective than costly lone missions.
When law enforcement agencies support these initiatives thanks to direct government backing, opportunities for action can open up signficantly.
Police Intellectual Property Crime Unit
Significant rightsholders facing challenges in the UK can seek help from the fraud specialists at the Police Intellectual Property Crime Unit. Subsequent actions such as raids, arrests and investigations, are publicized to boost deterrent messaging.
Other announcements carry too little information to warrant an article.
Unlike PIPCU's press releases, the tweet doesn't offer an instant story on a plate. However, any mention of the Film Content Protection Agency (FCPA) is significant and all but confirms the arrest of a specific and important type of movie pirate.
Cammers vs. Film Content Protection Agency
By recording the latest movies directly from the silver screen using concealed devices, 'cammers' fuel the illicit piracy market that thrives during the first few days of a film's initial release. Hollywood believes that these 'cam' copies cause significant damage to the cinema industry, an opinion shared by the UK's Film Distributors' Association.
The Film Content Protection Agency (FCPA) mentioned by PIPCU is the FDA's big-screen anti-piracy unit. It works hard to prevent UK camming incidents, but with over 4,500 screens nationwide, it's impossible to monitor them all, all of the time. Events during the summer seem to have taken everyone by surprise
An industry report seen by TorrentFreak reveals that in a three-month period starting in June, at least four movies were recorded in the UK during their theatrical release windows. We cannot confirm the titles of these movies but where they were recorded is more straightforward.
Sources confirm that the copies were traced back to two multi-screen cinemas, both of them in Liverpool, the location mentioned by PIPCU.
Movies Were Shared on TorrentGalaxy
TorrentGalaxy (TGx) is among the top 10 most-visited torrent sites online today. TGx is an open platform with an active and lively community, a relative rarity in today's streaming-dominated market. Competition among uploaders ensures that most content is uploaded quickly and since TGx is easy to navigate, many users consider it their online home.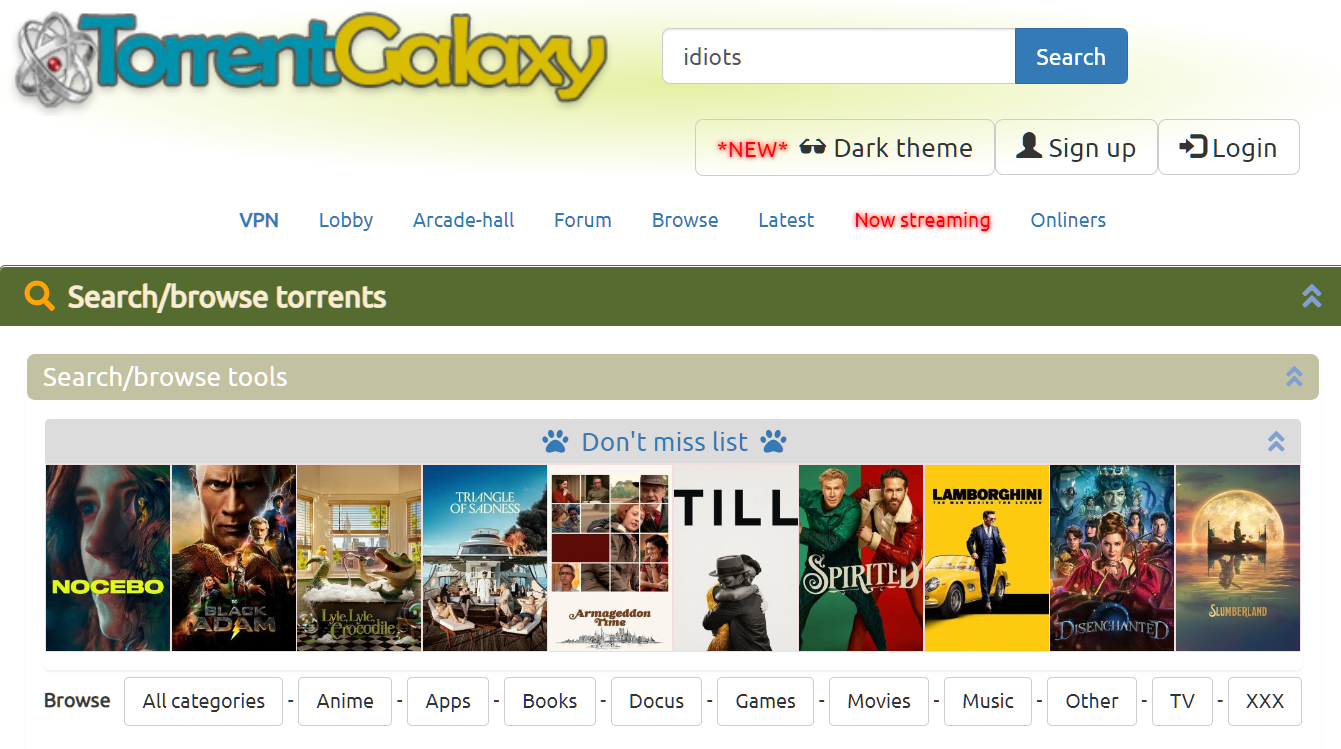 The issue facing the site today concerns the movies recorded in Liverpool. Whether every film recorded in those cinemas appeared on TGx first is unknown, but the site is clearly named as a key source for the cammed movies. Considering the potential for even more movies to appear, identifying the cammer was always the top priority.
FDA & FCPA Call For Backup
To assist anti-piracy groups, movies shown in cinemas are protected by forensic watermarks that persist in pirate copies. They can identify the cinema's location, the screen where the recording took place, and a specific time.
Some specifications claim to calculate recording distance and angle to identify where the camming pirate was sitting, but matching the recording time with CCTV footage or matching online booking records with pre-booked seats can also be effective.
We're informed that the suspected pirate in Liverpool was caught on security cameras with support from evidence obtained from ticketing/payment records. The FDA/FCPA investigation received support from PIPCU/City of London Police, the UK Government's Intellectual Property Office, and unidentified cinema operators. The suspect never stood a chance.
PIPCU & Organized Crime Unit Make Arrest
The PIPCU tweet announcing the arrest was dated October 5, 2022, but we believe it occurred weeks earlier, around September 7th/8th/9th. Officers from PIPCU and the North West Regional Organised Crime Unit (NWROCU) arrested a man in his mid-twenties at an address just a few miles from Liverpool city center.
How long the man has been in the UK isn't clear but we're informed that he was born in Eastern Europe. The suspect is further described as a professional videographer, an obvious eye-catcher under the circumstances, but other details are even more curious.
We're unable to go into specifics but we understand that a piece of recording hardware with wireless functionality raised suspicions of a connection to rogue online casino 1XBET. At this early stage, any allegations are no more than that, and no evidence is available to us to show any 1XBET links to the suspect, direct or otherwise.
What can be easily verified is the huge number of 1XBET-branded releases indexed on TorrentGalaxy, the site identified as offering the movies recorded in Liverpool cinemas. To put things mildly, 1XBET is an extremely controversial brand in piracy circles but that's just a small part of a much bigger story.
1XBET's Links to Piracy
Over the past few years, 1XBET has become the star of its very own Netflix-worthy thriller. Russian authorities identified one of its operators as a former head of the Internal Affairs Directorate, a government department with responsibility for preventing cybercrime.
Today, 1XBET remains synonymous with movie piracy. Advertising for 1XBET has appeared in thousands of pirate releases, most of them first-run movies. In one six month period alone, 1XBET ads appeared on 1,200 pirate sites and in 2019 the company was identified as having the third-largest advertising spend in Russia.
The achievement was carefully noted by Hollywood and considering the MPA's direct links to the UK's FDA, yet more reports to the US Government seem likely.
A 1XBET Office Pictured During a Raid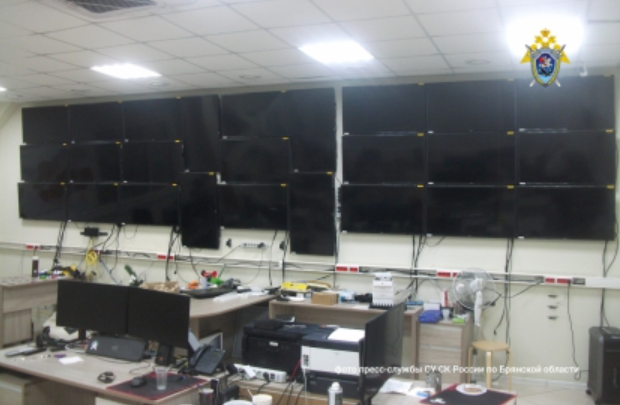 Three men connected to 1XBET remain international fugitives with Russian authorities still keen to discuss an estimated 63 billion rubles, more than US$1.1 billion at today's rates, generated between October 2014 and May 2019 without appropriate licensing.
High-Quality Cams Surprise Pirates
The names of the movies allegedly recorded in Liverpool are currently unknown, so further research into their quality is impossible. What we can confirm is a relatively recent and surprising upturn in cammed copies with exceptional image quality. Some say these could be the best copies that have appeared, not just in years, but since camming began.
Opinions are inherently subjective but there's little doubt that Hollywood panic is directly linked to the quality of first-run pirate copies, and that quality is directly linked to the scale of any response.
In the meantime we understand that the camming suspect has already appeared in court and is currently out on bail. Until he's informed otherwise, he must stay away from every cinema in the country.