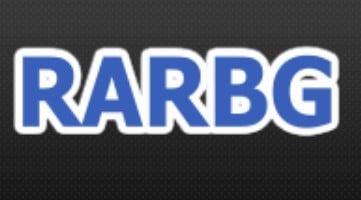 When RARBG suddenly ended its operations at the end of May 2023, the absence of notice coupled with the immediate and comprehensive nature of the shutdown felt different to similar events of the past.
The RARBG team mentioned several factors that contributed to their decision to throw in the towel, but none even hinted at legal issues. The fact that a notice appeared at all does lean towards a non-chaotic termination of the site. However, with the site still attracting millions of visitors, yet no attempt to monetize traffic or sell valuable domains, the situation is somewhat unusual.
Bulgaria and Recent Pirate Site Events
After years of criticism from the United States, in 2020 there were signs that Bulgaria would begin a crackdown against pirate sites including Zamunda and RARBG. The country reportedly requested assistance from the U.S. A year later, it appeared that Bulgaria was still interested in receiving U.S. help, but the sites remained online, along with others operated from the country.
Then this April, after failing to improve enough on IP protection to warrant praise from the United States in its Special 301 Report, Bulgaria approved a draft law that in part would criminalize pirate site operators.
It's still not clear whether that announcement prompted several Bulgaria-focused pirate sites to shut themselves down in the days that followed, but it wouldn't be a surprise.
May Was a Busy Month For Bulgarian IP Protection Matters
International Computer Hacking and Intellectual Property units (ICHIP) are compromised of attorney advisors, computer forensic experts, and law enforcement agents who provide assistance to U.S. foreign partners to combat intellectual property crime. ICHIPs act as a liaison between law enforcement partners and rightsholders, which is "critical for IPR investigations and prosecutions."
According to the U.S. Department of Justice, in May this year, ICHIP Bucharest conducted an intellectual property workshop for 40 Bulgarian judges in the Bulgarian capital, Sofia.
"Judicial participants at the workshop discussed the legislative frameworks in the US and Bulgaria, as well as the proposed legislative changes to Bulgaria's criminal code," the USDOJ reports.
On May 15, Bulgarian Prosecutor General Ivan Geshev, who was directly involved in the earlier request for assistance against Zamunda, was in the United States with Vladimir Nikolov, Chairman of the Association of Prosecutors in Bulgaria. In Washington, the pair attended meetings with officials from the US House of Representatives, including on internet crime-related matters.
At the invitation of congressmen, Geshev previously attended the 71st National Prayer Breakfast hosted by President Joe Biden in February. Whether by coincidence or otherwise, two weeks after Geshev visited the United States most recently, RARBG shut down.
June and July Were Eventful Too
In the wake of Bulgarian ISPs being ordered to block Zamunda and The Pirate Bay just a couple of weeks earlier, on June 14-15, the EU Intellectual Property Office (EUIPO) held its annual International IP Enforcement Summit.
It took place at the National Palace of Culture in Sofía, Bulgaria. Given the events of late May, at least one major torrent site wouldn't be taking up too much time or, indeed, causing any unnecessary embarrassment for the hosts.
One major topic of discussion at the conference was EMPACT, the European Multidisciplinary Platform Against Criminal Threats, which in the current cycle 2022-2025 has IP crime as a priority. Coincidentally or not, just hours after the EUIPO conference ended, Bulgaria's Ministry of Internal Affairs announced that an operation had just been carried out against a pirate IPTV provider.
"The operation was conducted within the framework of the European Multidisciplinary Platform for Combating Criminal Threats (EMPACT). Bulgaria, in particular GDBOP [General Directorate Combating Organized Crime], leads the priority activity of combating and destroying criminal networks and criminal activities of individual entrepreneurs involved in crimes against intellectual property," the Ministry said.
"As a result of the actions taken, the provision of illegal cable television by an Internet service provider operating in the Plovdiv region and in Varna was stopped. According to the collected evidence, the cable operator has been retransmitting television programs to its end customers for more than three years, without the legally required consent of the rights holders and without notifying the control state authorities of this activity, as required by law."
Images from the operation
Local media identified the target as service provider DC Corporation, the successor of cable company Digital Cable Corporation, and its owner Ivan Gologanov. TrafficNews.bg reports that "Gologanov does not pay royalties to TV channels, which allows him to sell packages at competitive prices." It further notes that a "large part of the company's cable network was laid illegally, without permission from the competent authorities."
Not Quite Done
Late July GDBOP took down another TV piracy service with the operation again taking place within the EMPACT framework.
"Employees of the Cybercrime Directorate, together with their colleagues from the BOP sectors in Vratsa and Pleven, conducted an operation to prevent the illegal use of television series as objects of copyright and related rights through the internet site tvseriali.bg," GDBOP's report reads.
Visitors to the site today are greeted by a seizure banner, not the Turkish TV shows they were expecting.
In summary, it seems that Bulgaria may not be the safe haven for pirate sites it once was. It may not even be safe for Prosecutor General Ivan Geshev. According to Bulgaria's National Investigation Service, attackers attempted to kill Geshev in May using a roadside bomb, which detonated as he drove past.
"The bomb had a large TNT equivalent — about 3 kilograms of TNT, according to experts' calculations," the report reads.
Geshev survived the incident but after years of controversy, including criticism for failing to crack down on organized crime, he called members of parliament "political garbage" that should be "swept away."
Bulgarian President Rumen Radev subsequently signed off on the Supreme Justice Council's (VSS) decision to fire Geshev, halfway through his seven-year term. What that means for Bulgaria's fight against piracy, if anything, will remain to be seen.
In the meantime, Zamunda is now the 16th most popular site in the whole of Bulgaria.