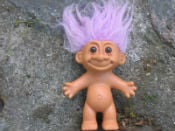 Early March, US-based company TCYK LLC began demanding cash from customers of the UK's second largest ISP, Sky Broadband. In 2014 TCYK monitored BitTorrent swarms for individuals sharing their movies without permission and eventually forced Sky to hand over the alleged file-sharers' personal details.
Virgin Media customers were targeted by an almost identical wave of letters shortly after, this time sent by well-known copyright troll outfit Mircom. Representing several overseas porn companies, Mircom also want cash to make supposed lawsuits go away.
This week the latter case provided a sinister twist. After TF revealed that Mircom was trying to hide its identity from its domain WHOIS, a reader reported the company to domain registry Nominet. Soon after Mircom.co.uk revealed its true operator to be GoldenEye International, another copyright troll outfit that had featured in previous UK cases. Emails currently being sent to letter recipients also confirm that GoldenEye are handling their claims.
The apparent murkiness of these cases only adds to the anxiety of letter recipients, but today they have some good news. Michael Coyle of Southampton-based Lawdit Solicitors informs TorrentFreak he will give his time for free to defend those accused.
Coyle is one of the most experienced UK-based solicitors in the file-sharing arena. Since 2008 he has spoken with or acted for more than 700 individuals who have received so-called Letters of Claim, including those involved in the infamous ACS:Law case that ended with solicitor Andrew Crossley being severely disciplined.
Coyle says he expected that affair to signal the end of 'trolling' in the UK but recent events have sadly proven him wrong.
"I am a Copyright Solicitor and regularly enforce copyright where it has been infringed. People should respect the copyright of third parties. However, are some copyright holders abusing the great British public?" he questions.
The general consensus to that proposition is yes, most likely. And according to Coyle there is serious money involved.
"The amounts are quite staggering. In the most recent campaign 2500 letters were sent out. Typical sums demanded are in the range of £500 to £1000. If everyone pays say £700.00 this would generate £1,750,000 which is not bad even for the porn industry."
"The tactic is to scare people into paying the sums by threatening to issue court proceedings. If this does not work, proceedings are not normally issued," says Coyle quoting Justice Arnold who dealt with previous cases.
"This is because the economic model for speculative invoicing means that it is more profitable to collect monies from those who pay rather than incur substantial costs in pursuing those who do not pay in court. Where proceedings are issued, they are not pursued if a default judgment cannot be obtained."
By now this strategy is relatively common knowledge to those following these cases, but for those targeted the experience can be a painful one.
"The whole process is indiscriminate and causes immense worry and suffering. It's frustrating and brings the whole concept of protecting your copyright in to disrepute," Coyle says.
So, with this in mind, he's stepping up to help level the playing field.
"I've decided to act [by offering time for free] and hopefully my small input along with consumer groups can persuade the Courts to prevent such conduct. However I suspect that it will require parliament to effect any change," he adds.
So, faced with the dilemma of whether to go it alone, pay up, or seek legal advice, those in receipt of a letter can now take the latter option for free, albeit it with a minor string attached.
Coyle is a regular runner of the London Marathon and has raised thousands for children's charities while doing so. If people want his help in these cases they're going to have to get generous via this year's donation page, located here.
It's a rare thing to be able to fight trolls and support a charity all at once so anyone with a desire to contribute to the fun is invited to do so, letter recipient or not.
Michael Coyle can be contacted on michael.coyle[at]lawdit.co.uk.